Miner's story inspires film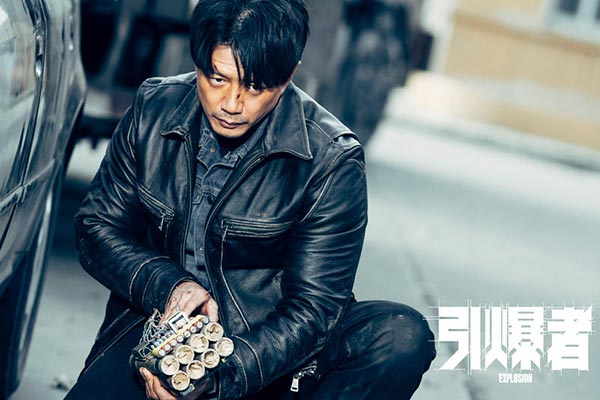 Crime thriller Explosion is based on a true story about a mine blaster in Shanxi province. [Photo provided to China Daily]
Award-winning actor Duan Yihong has recently become a familiar face in crime thrillers.
On the heels of The Looming Storm, which was released on Nov 17, his new crime drama, Explosion, arrived in Chinese theaters on Nov 24.
Directed by Chang Zheng, who shot to fame for the 2010 movie Mawen's Battle, Explosion centers on a miner. After escaping from an explosion in a mine, the protagonist discovers a huge scheme and embarks on a journey to seek justice. Duan stars as the blaster, and actress Yu Nan, known for Tuya's Marriage, plays a restaurant operator and the hero's romantic interest.
The movie is inspired by the true story of a miner in northern China's Shanxi province.
"I adapted the story for the movie and wanted to explore more about humanity," Chang said.