Zhang Yimou heads program to support young directors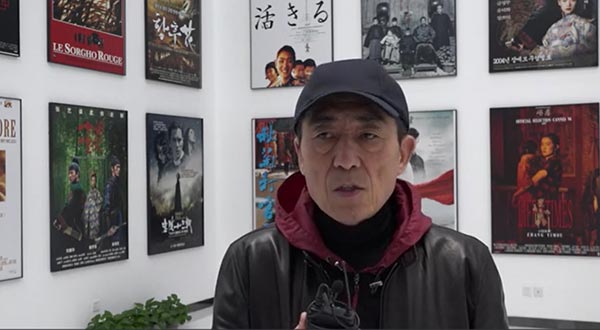 Zhang Yimou takes the chairman seat to lead the 3rd CFDG Yound Director Support Program. [Photo provided to China Daily]
Film director Zhang Yimou has been appointed chairman of the third China Film Directors' Guild Young Director Support Program, according to the organizers.
The China Film Directors' Guild launched the annual program to help young directors raise money and recruit casts in 2015.
Feng Xiaogang, the director who's known for a series of commercially successful hits, was the first chairman in 2015. In the following year, the chairman's seat was handed to Jia Zhangke, an internationally recognized director known for arthouse dramas like Mountains May Depart.
Speaking about his new role, Zhang says he will share his views with young talent in a video clip released at the program's launch in Beijing on Nov 16.
He recalled that he was 37 years old when he directed his first movie, Red Sorghum, which won the Golden Bear at the Berlin film festival in 1988.
The program stipulates that applicants should be younger than 38.
This year, the program will offer new incentives for winners, including an acting class, inviting celebrities to coach as mentors and providing professional training.
Wang Hongwei, the head of the program committee, said the previous winners have benefited from the platform.
"Two films are being shot now and eight are preparing for the filming," said Wang.
Ye Qian, a winner from last year, also showed up at the launch ceremony and unveiled his film, Koali & Rice, which is supported by the guild.
The movie about the catering culture in East China's Fujian province stars Kuei Ya-lei, an award-winning Taiwan actress.
Xu Zheng, an actor-turned director, cited two recent hits by young directors — Mr Zhu's Summer and To Kill a Watermelon — to encourage young talent to create original works.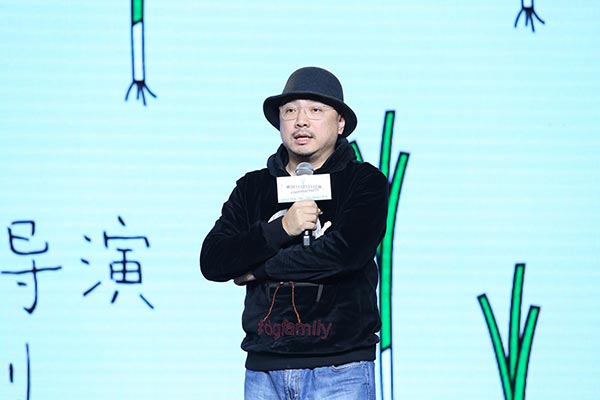 Actor-turned director Xu Zheng shares his experience with young talent to encourage them to participate the program. [Photo provided to China Daily]