Dragon boat racing sees growing popularity around the globe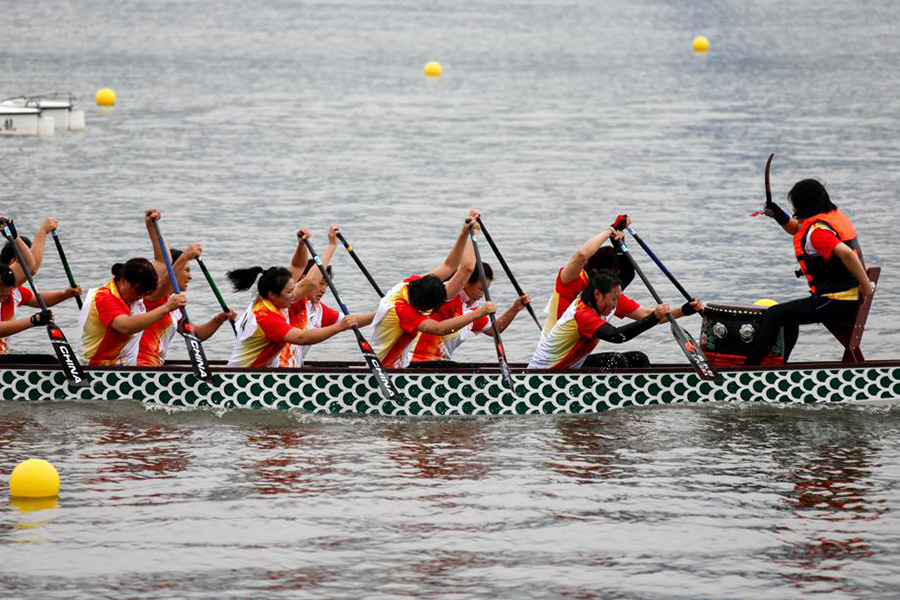 The 13th World Dragon Boat Racing Championships ended on Oct 22 in Kunming, Yunnan province, after around 2,800 athletes from over 20 countries took part in five days of competitive racing. [Photo provided to China Daily]
The 13th World Dragon Boat Racing Championships ended on Oct 22 in Kunming, Yunnan province, after around 2,800 athletes from over 20 countries took part in five days of competitive racing.
The team from China won 19 golds, 8 silvers, 6 bronze and the Best Nation Cup based on its overall tally.
The team from Canada was the biggest winner of golds with 27 medals, in the Country (Region) Women's Championship and the Country (Region) Senior Grand Championship.
Yin Guochen, vice-director of the China Leisure Sports Administrative Center, says he sees China's good results as the positive effect of national dragon boat races.
"In recent years, we have been organizing races with continually improved competition in cooperation with CCTV. This has helped the China team enhance its strength, and helped elevate dragon boating from a traditional sport to an internationally competitive event."