Old Summer Palace marks 157th anniversary of massive loot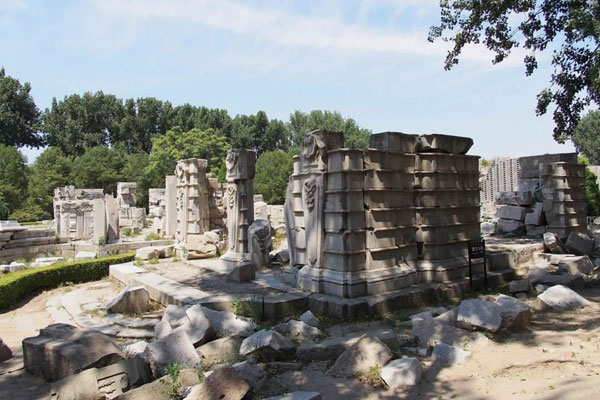 The reinforced historical site at the Old Summer Palace, also known as Yuanmingyuan, Beijing, capital of China. [Photo/CGTN] 
Chinese government and civic individuals have been working hard to bring the pieces back home during the past years through purchasing, donations, auctions and other means. In 2006, a new strategy was put into action to collect and request their return. Despite the park's hard work, fewer than 100, mainly stone sculptures, have been repatriated so far.
In late October, Yuanmingyuan will jointly hold the first-ever movie season with the Beijing Film Academy, including a series of interactive film-watching sessions.
The film season is expected to last a week, showcasing various classic and patriotic films to citizens for free – in an effort to remind Chinese people of the unfortunate past while looking to a bright future at the same time.