Restorers revive cultural relics in Hubei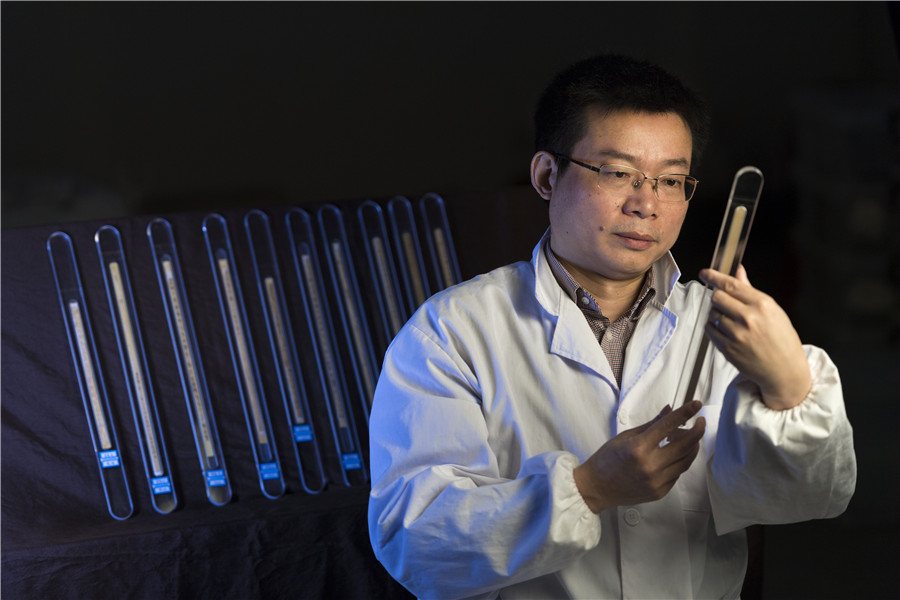 Jingzhou Culture Relics Protection Center director Fang Beisong checks on a restored ancient bamboo slip, March 18, 2017. [Photo/Xinhua]
The ancient State of Chu from the Spring and Autumn Period (770-475 BC) and the Warring States period (476-221 BC) made glorious cultural achievements including bronze smelting, colorful silk weaving, embroidery and lacquerware.
Chu was the largest state in the Hubei province with its capital at Jiangling, now called Jingzhou, where numerous precious relics have been unearthed.
The Jingzhou Culture Relics Protection Center is dedicated to archaeological research and relics restoration to revive the ancient Chu culture.