Ancient Tea Horse Route antiques on display in NE China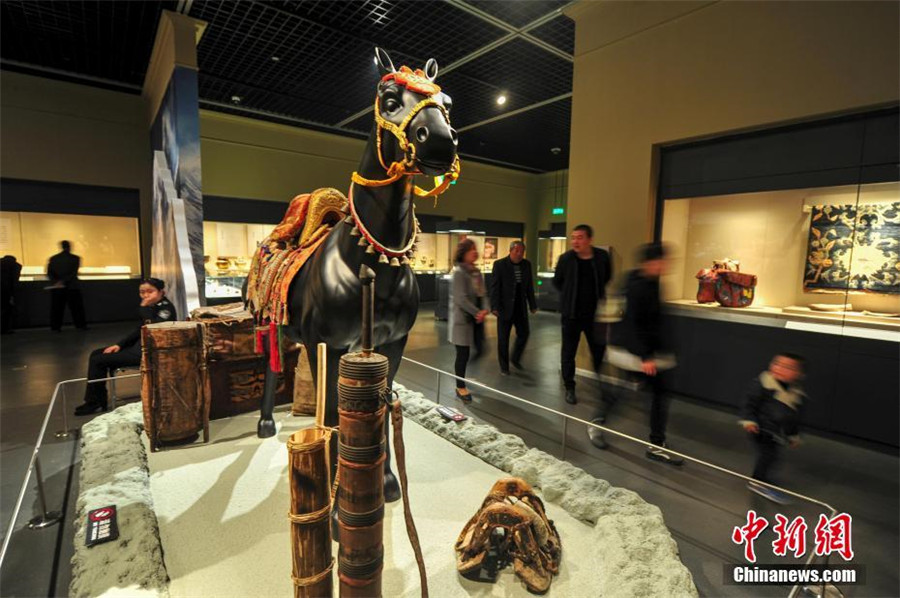 Antiques from the Ancient Tea Horse Route are being exhibited at the Liaoning Provincial Museum in Shenyang, capital of Northeast China's Liaoning province, April 6, 2017. [Photo/Chinanews.com] 
The exhibition – split into four sections, titled Early Civilization, Ancient Route of Han and Tang Dynasties, Tea Horse Trading and Prosperity – will feature 342 antique pieces, borrowed from 12 museums of eight western provinces.
The display will be designed to showcase the customs and culture along the ancient tea trading route.
The Group Exhibition of Antiques of Eight Western Provinces was launched in November of 2015 for the first time in the western regions. This time, the first stop of the tour exhibition is Liaoning, which will last till June 11.