Photos offer glimpse into Chinese countryside opera troupes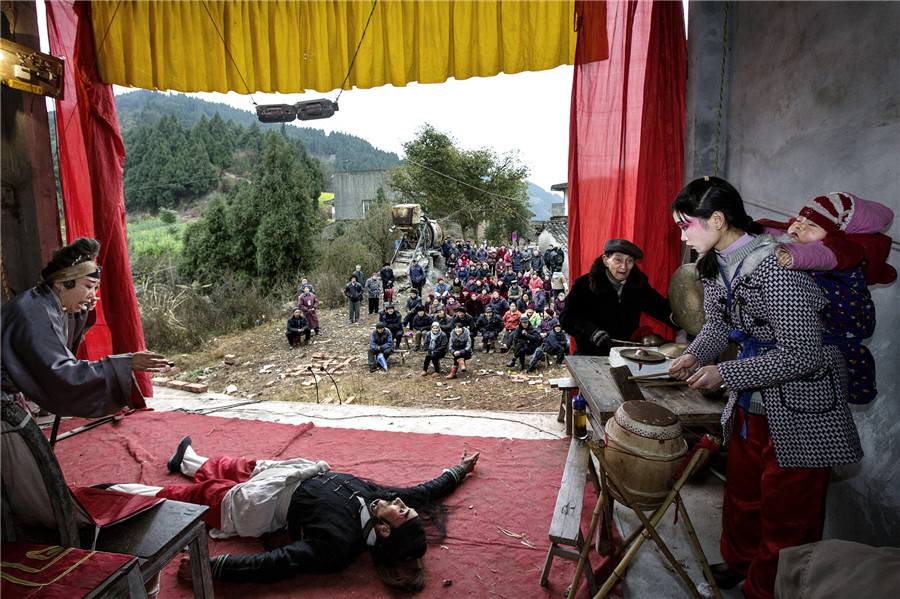 Villagers watch a play on the countryside. Performer Shi Dongmei beats the drum onstage while her eight-month old baby falls asleep on her back. Sometimes, performers have to play several roles due to the lack of troupe members. Photo was taken on March 2, 2014. [Photo by Liu Li/photoint.net]
With the widespread interest of pop culture in recent years, Chinese folk operas are confronted with the problems of inheritance and development.
At present, the only surviving grassroots opera troupes make a living on the countryside. They perform on shabby stages. Most of the performers are older and have to play multiple roles.
Liu Li, a member of the China Photographers' Association, has followed grassroots opera troupes for several years on the countryside of Sichuan province and her photos reveal their difficult situation and dedication for traditional culture.