Home / Culture / Film and TV
Five popular new Chinese animation series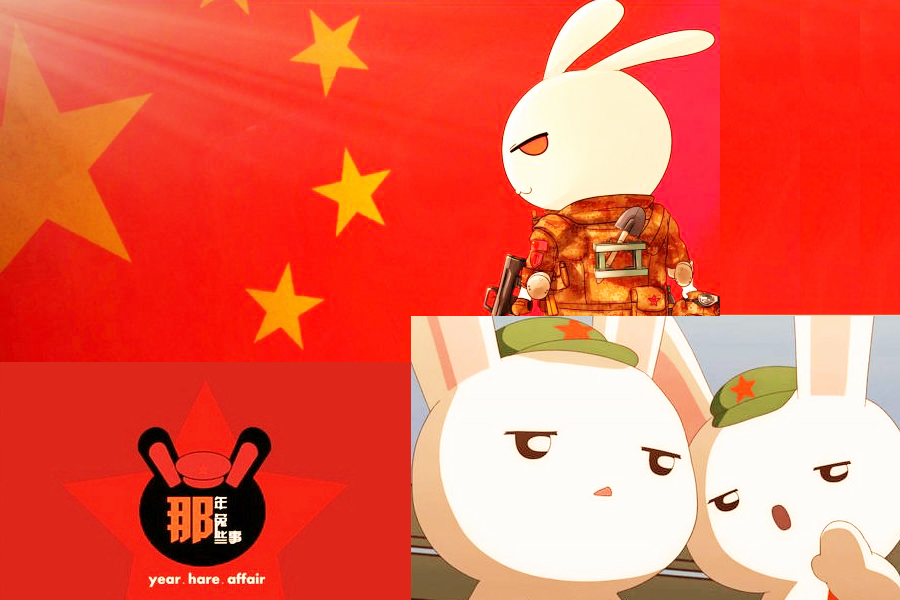 Year Hare Affair. [Photo/Official weibo account of Year Hare Affair ]
Year Hare Affair
Year Hare Affair, or Na Nian Na Tu Na Xie Shi, was adapted from namesake comic series by cartoonist Lin Chao. Since 2011, the comic about the contemporary Chinese history has been popular on many BBS and social media.
The author tells the history through a group of cute rabbits in uniforms who symbolize the People's Liberation Army, and images of other animals. Sometimes, these animals would talk with a dialect that sounds funnier than simply using Mandarin.
The first season was broadcast in March 2015 and the third one concluded on March 8, 2017. The second and third season got 8.6 and 8.4 points out of 10 on Douban.
"This is a really funny yet heart-warming work. I became more patriotic after watching the series," Shaosiming, a Douban user, commented online.