Home / Culture / Film and TV
'Ballerina' dances into audiences' hearts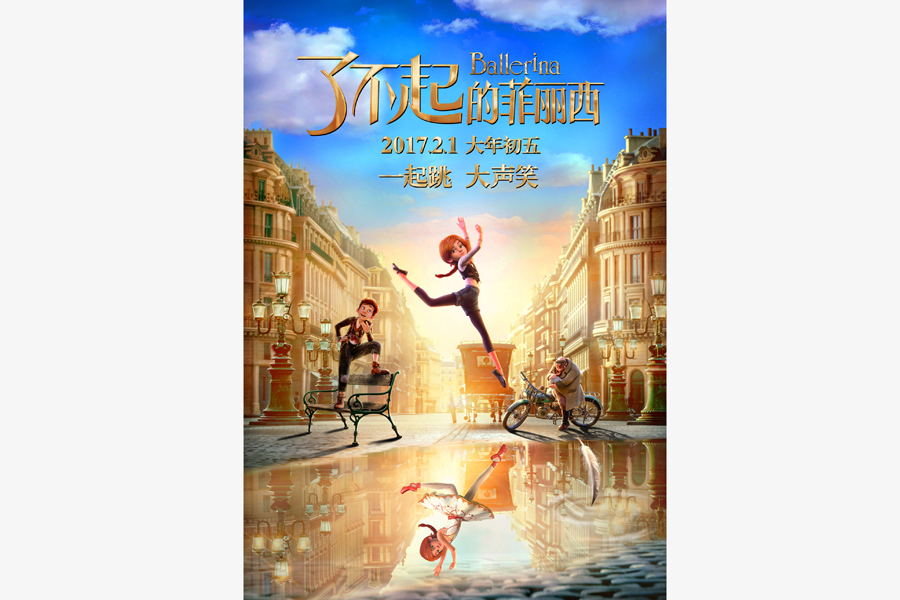 A psoter of the animation Ballerina [Photo provided to chinadaily.com.cn]
This is a story about dreams, youth and romance. This French-Canadian 3D animated musical fantasy adventure film was co-directed by Eric Summer and Éric Warin.
This movie is called Ballerina.
The movie tells the story of an orphan girl who dreams of becoming a ballerina and flees her rural town for Paris, where she passes for someone else and accedes to the position of pupil at the Grand Opera house.
The story shares the time-old message of believing in yourself and working hard to achieve what you want in life.
The Guardian wrote: "It's attentively, attractively designed – with a real eye for the light hitting the buildings of a city under construction – but a shade more Black Swan in its DNA might have made the happy ending less inevitable and its pep less repetitive."
The movie will be released on the Chinese mainland on Feb 1. It's a light-hearted movie that your little lovelies are likely to enjoy.