Mongolian sound finds new fans around the globe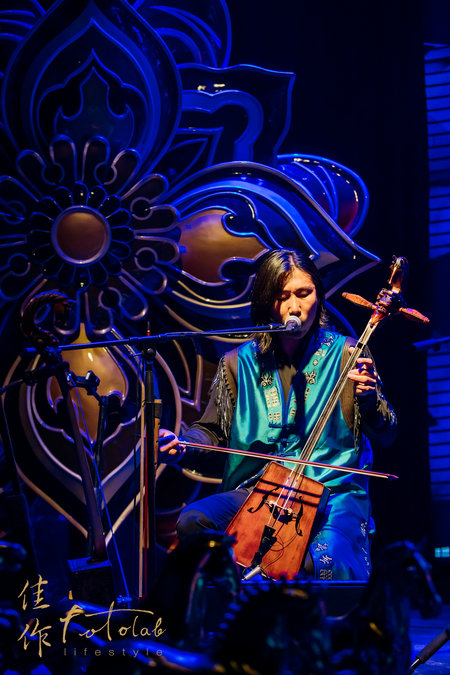 Hanggai band members include throat-singing vocalist and horse-head fiddle player Batubagen. [Photo by Nan Zi/China Daily]
Canadian rock producer Bob Ezrin is known for working on iconic albums from Pink Floyd, Alice Cooper, Lou Reed and Deep Purple. About five years ago, he came to Beijing to work with Chinese folk singer-songwriter Sa Dingding.
Sa, the winner of the BBC Radio 3 Award for World Music for the Asia-Pacific region in 2007, had a party for Ezrin and she invited some local musicians. Ilchi, the vocalist and tobshuur (two-stringed lute) player of Hanggai, a band of ethnic Mongolian musicians, was there.
"Hi, I am Ilchi from Hanggai," he said to Ezrin.
"I know you and your band," replied the producer, who had heard Hanggai years earlier with Grammy-award winning musician Peter Gabriel.
"Really? Would you work with us?" asked Ilchi.
"Absolutely yes," Ezrin said.