Facebook COO addresses women's challenges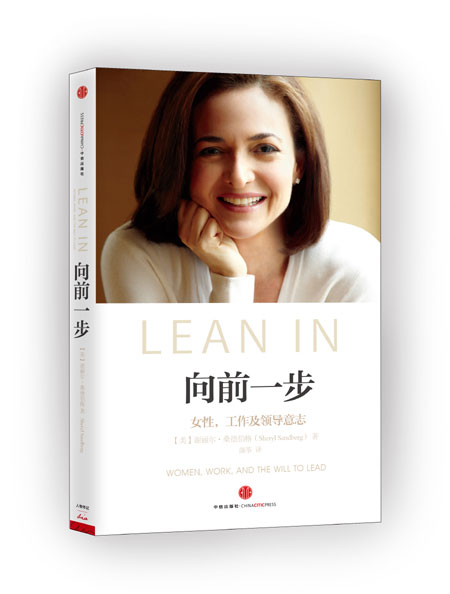 The cover of Sandberg's new book "Lean In: Women, Work, and the Will to Lead".[Photo by Mei Jia/China Daily]
A group of China's most powerful women executives joined Facebook's chief operating officer on stage in Beijing Tuesday to talk about the challenges faced by women in business and how to overcome gender inequality.
"There are reasons China is important, not just to the world economy but to the forwarding of women," Sheryl Sandberg, COO of Facebook and number six on the list of Forbes most powerful women said during a visit to Beijing on Tuesday.
Despite more than 48.5 percent of China's population being women, only 8.5 percent of corporate directors are female. The numbers are similar in the US, said Sandberg.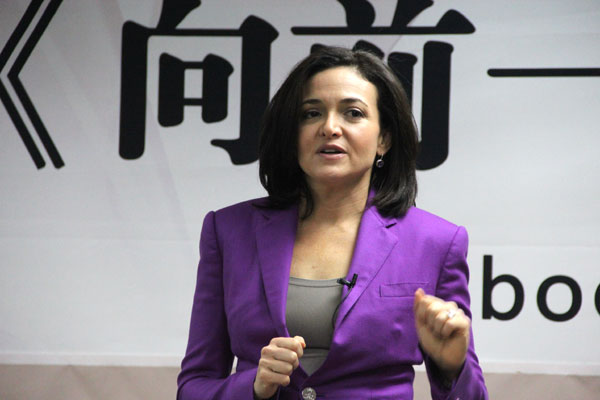 Facebook's chief operating officer Sheryl Sandberg is promoting her new book in Beijing and joins a discussion on challenges facing women. [Photo by Mei Jia/China Daily]
Visiting the capital to promote her new book addressing women's rights in the workplace, Sandberg was joined by the heads of top Chinese companies in a roundtable discussion about the future of online businesses.
"I believe that the time is right to change, and I believe China can lead," she said, addressing an audience of more than 400 in the Grand Ballroom of the Grand Hyatt Beijing at the invitation only event.
Published in March this year "Lean In: Women, Work, and the Will to Lead" examines women in the workplace, gender inequality and how to balance work and family.