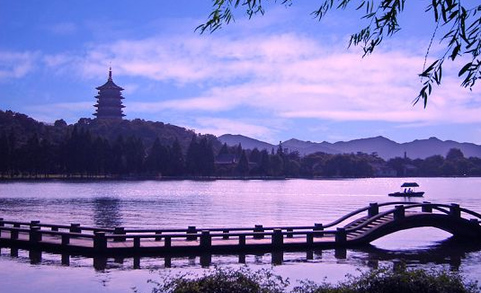 Hangzhou may enact a new traffic policy next month that will provide 58,000 free parking spaces downtown to ease congestion that has drawn numerous complaints from the public.
Public opinions were sought about the plan, Legal Daily reported Tuesday.
The locations of these parking lots can only be approved when more than 50 percent of the public agree, the report said, citing traffic police authorities in the provincial capital of Zhejiang Province.
The policy is expected to take effect on July 1.
Under the policy, almost all public parking will become free in downtown Hangzhou, including those around the famous West Lake. Presently, parking costs about 20 yuan (US$2.88) per hour in downtown lots, the report said.
Parking fees may also be sharply reduced in other areas of the city, the report said.
Hangzhou had more than 400,000 automobiles by the end of last year, compared to 90,000 in 2000, the report said.
However, parking spaces in downtown Hangzhou reached 130,000 last year, an increase of 20,000 from 2003.
More than 1,000 drivers are fined for parking illegally on sidewalks every day in Hangzhou, the report said.
Pedestrians often complain that cars block sidewalks.
Drivers have complained that there are not enough parking spaces and that fees are too high, the report said.
The Hangzhou government said it will invest more than 100 million yuan to manage these free parking lots. The government may lose more than 20 million yuan annually after the policy takes effect, the report said.