For those who have no plans on weekends, here's a random list of things off the top of our heads that you might want to get up to on your time off instead of sitting around in your underwear doing nothing.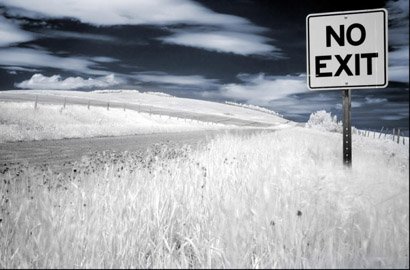 Active
Modern Military Sports Club
If you enjoyed the last Rambo film, or think George Bush is a stand up guy, then Shanghai's shooting range is the perfect venue you. Pick up any of the guns on offer, close your eyes, squeeze the trigger, and imagine you're doing your bit for the war on terror -- all from the safety of Huaihai Lu. With ex-military guys supervising your every move, you'll be shooting like a pro in no time. As far as handguns go, you've got a choice of three with the most lethal being a massive Dirty Harry-style hand canon. You looking at me, punk? Ten bullets cost 80rmb.
Lupu Bridge Climb
At only 68rmb the more adventurous amongst you might try your hand (or feet -- there are 367 steps) at scaling the world's largest steel arch bridge. With a height of 110 meters, the vantage point from the top of the arch offers unparalleled views of our sprawling megatropolis; however, be warned, this is not for the weak-willed, lazy, or sufferers of vertigo -- for you guys we suggest nothing more strenuous than lying in a park.
Disc Kart Indoor Karting
For the petrol heads, grease monkeys, and speed freaks, the indoor go kart track is a must this holiday weekend. Strap on your racing attire and prepare to burn some serious rubber at the 4,500 square meter racing-track. Lewis Hamilton you're not, but he never gets to drink before a race at the in-house bar -- and you do. So Shanghai. So crazy. 150rmb for three 8-minute runs.