By Matt P. Jager (thatsbj.com)
Updated: 2008-05-06 14:37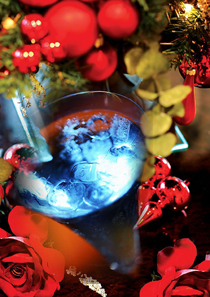 That rustbucket anchored in the Liangma Canal should have been scuttled years ago. Remember when it was a skeezy Italian pizza parlor? I bet you don't remember when it was a low-rent dance club below deck, because nobody ever went there. If you did, you would have found dusty old furnishings, splashy music cranked up too loud on crackling speakers, and flies drowning in your 10-kuai pint.
DJ @llen, who ended up buying the dump, says, "The boat, when we found it, was totally like an abandoned wreck." @llen, whom the Taiwanese media crowned "godfather of electronic music," has been spinning and organizing parties in Beijing for two years. To his and his partner DJ BB's credit, the reimagined and renovated Boat is pleasant and welcoming. The upstairs isn't skeezy anymore. It hosts a stage for live music and little booths that look like lifeboats. Disc jockeys tear up the downstairs dance area. The Boat will inevitably draw comparisons to White Rabbit. Both are two-level music venues opened by music lovers for music lovers.
The clearest distinction between the DJ-owned spots is that White Rabbit can feel dark and serious, while The Boat's vibe is open and lighthearted. Also, The Boat is a boat. Beers from RMB 20, cocktails from RMB 35.
The Boat
Daily 11am-5am.
8 Liangmahe Nanlu (west of Sanlitun Beijie), Chaoyang District
64680735