Xu Fengxiang is a legend in Chinese ecological circles, and has been credited with safeguarding and saving one of the country's most fragile ecosystems. Now, the 84-year-old environmentalist is bidding a reluctant goodbye to the landscape she loves, as Chen Bei reports from Nyingchi prefecture, the Tibet autonomous region.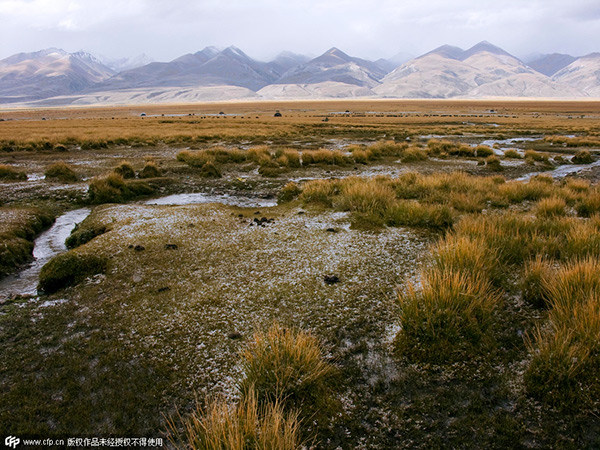 A 2008 file photo shows the wildness of alpine steppes studded with saline lakes and wetlands in Chang Tang, a high altitude plateau in northern Tibet autonomous region. [Photo/IC] 

At nearly 5,000 meters above sea level, two vehicles – an SUV and a supply truck – were bumping along a wilderness of rolling alpine steppes studded with sand dunes, saline lakes and wetland.

It was 1992. A seven-person ecology team spent more than one month driving some 14,000 km to conduct research in Chang Tang, a high altitude plateau in northern Tibet autonomous region.

"Night was falling. As we drove we suddenly saw flickers of light, red and green, a few hundred meters ahead. We thought they indicated human activity," said Xu Fengxiang, 84, during a recent visit to the Tibetan Plateau Ecology Institute in Nyingchi prefecture, which she founded in 1985.

Sitting in an office at the institute, Xu recalled the hairy night on the freezing plateau.

The red-green flashes turned out to be the eyes of more than a dozen adult wolves, but by the ecologists realized the danger the howling pack had already surrounded them.

"The moment my driver rolled down the window and aimed a gun at the wolves, I stopped him and shouted three instructions – turn on both rear and front lights, sound the horn and drive forward at a slow speed," said Xu, who was the team's only female member.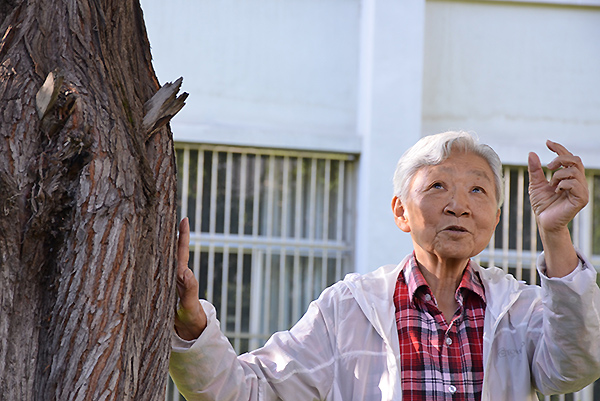 Xu Fengxiang, 84, introduces to her students a type of spruce trees on a visit to Nyingchi city, where she founded China's first high-altitude ecology research institute 30 years ago, Aug 8, 2015. [Photo by Chen Bei/chinadaily.com.cn]
Thankful, the wolves backed away, and Xu and her relieved team were able to continue on their journey.
Proving a point
Recalling the incident after 23 years, the 84-year-old, who is a legend in Chinese ecological circles, said it had been memorable, not because of the fear the wolves inspired, but the fact that the pack had been seen in an area that had been classified as being devoid of life.
"It proved a point I was trying to make — that there are active lives, including wolves, Tibetan gazelles, snow leopards and various types of plants — in the so-called lifeless zone," Xu said.
A year later, at Xu and other environmentalists' urging, the vast area was designated as nature reserve, with an area covering 247,000 sq km, the second-largest in the world.
As an ecologist, Xu is known to hold a maverick view of the relationship between humans and nature. She insists that human beings are simply a strand in the ecosystem and their status is no higher or lower than that of the other plant and animal with which they coexist.
"Man is nothing but one tiny biotic component in the entire ecosystem, and should place himself at the mercy of nature rather than seek power over it at its source," she said.