A piece of Hong Kong: Getting around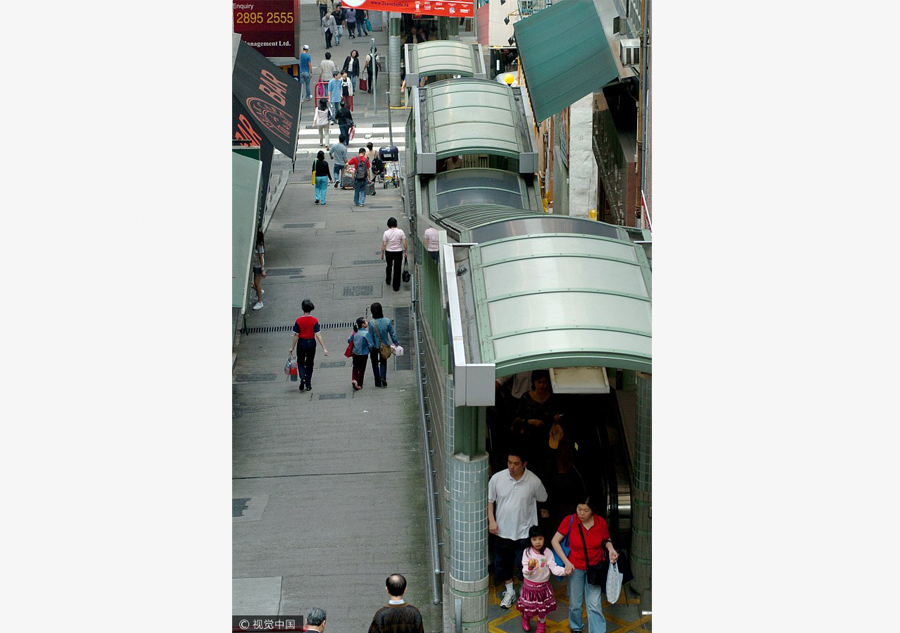 [Photo/VCG]
Central-Mid-Levels escalator
The Central-Mid-Levels escalator and walkway system in Hong Kong is the longest outdoor covered escalator system in the world. The entire system covers over 800 meters in distance and is over 135 meters tall.
It was constructed in 1993 to provide an easier commute by linking areas within the Central and Western District on Hong Kong Island. It was featured on the CNN website as one of the coolest commutes in the world in March 2015.
The escalator has also appeared in many films, including Wong Kar-wai's Chungking Express and the Batman film the Dark Knight.