China's top 10 most attractive cities for real estate development
Shanghai, Beijing and Shenzhen remain the most attractive destinations for real estate development, according to an annual report released by research institute China Index Academy on June 7.
The report, covering 297 cities at prefecture level or above, measured a city's attractiveness to investment in property development based on the market capacity and potential for prices to rise.
The market capacity is assessed in terms of population, economic strength, wealth, resources, traffic and market size, while the potential in price rises includes factors such as supply, demand, price levels and market heat.
Here is a full list of the top 10 cities most attractive for investment in property development.
No 10 Chongqing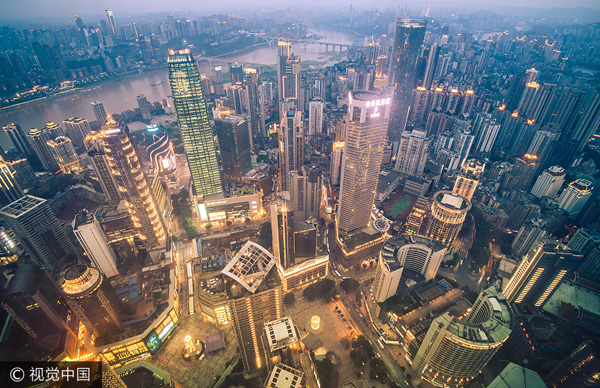 Skyscrapers in Chongqing municipality in Southwest China, June 11, 2017. [Photo/VCG]