Highlights of Xi's speech at world political party dialogue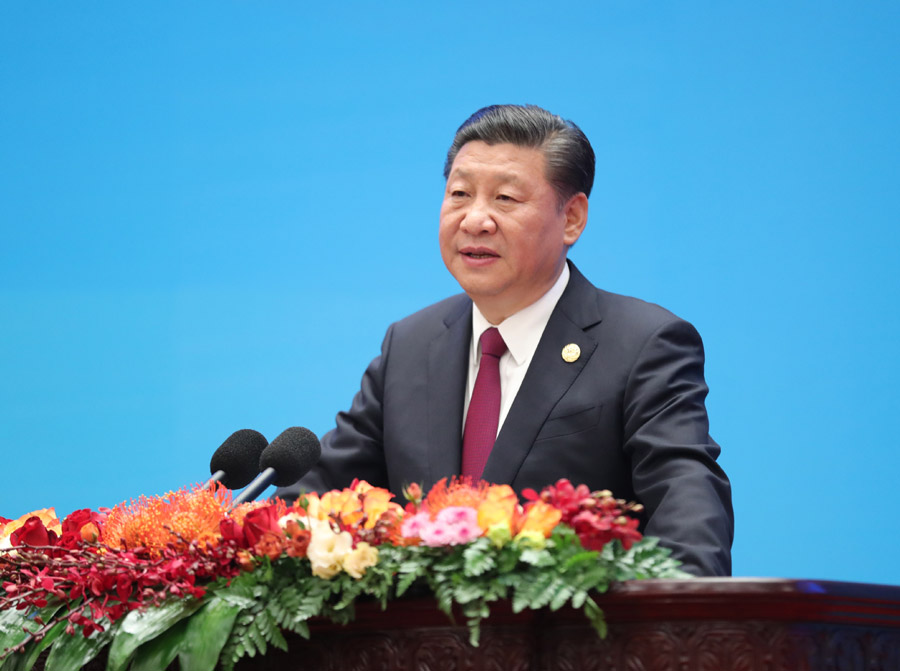 Xi Jinping, general secretary of the Communist Party of China Central Committee, delivers a speech at the opening ceremony of the CPC in Dialogue with World Political Parties High-Level Meeting in Beijing on Dec 1, 2017. [Photo/Xinhua]
Xi Jinping, general secretary of the Communist Party of China (CPC) Central Committee, delivered a speech Friday at the opening ceremony of the CPC in Dialogue with World Political Parties High-Level Meeting in Beijing.
China will not 'export' Chinese model
Xi said that the CPC will neither "import" foreign models of development, nor "export" the Chinese model and ask other countries to "copy" the Chinese practice.
He reiterated that the CPC strives for both the well-being of the Chinese people and human progress.
Therefore, besides doing its own thing, the CPC will create more opportunities for the world by promoting China's development, said Xi.
The CPC, as the biggest political party in the world, will also explore the law of social development for mankind through its own practice and share it with other countries, according to Xi.