Souvenir of bronze acupuncture figure to hit the global market
The cast bronze model engraved with acupuncture points will hit global market as a piece of TCM-featured souvenir, according to Li Zhenji, vice-chairman of the World Federation of Chinese Medicine Societies based in Beijing.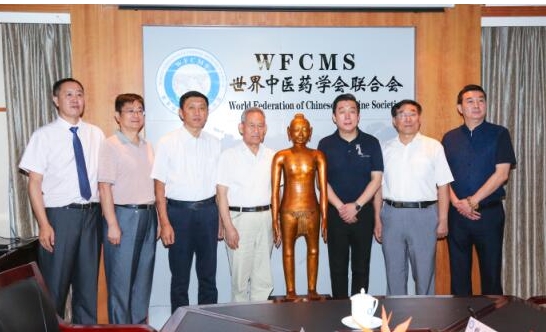 The federation signed an cooperation agreement with its developer and producer, Beijing Traditional Arts Group, to promote the TCM souvenir around the world.
Acupuncture is widely practiced globally, having reached 103 countries besides China, according to Li. To date eighteen countries even cover acupuncture under their health insurance plans.
The bronze acupuncture statue is a copycat of that given by President Xi Jinping in January to the WHO during his visit to its headquarters in Geneva.
"That's a huge honor and boost for TCM and acupuncture around the world," Li said.
The statue is measured at 1.62 and 0.55 meter respectively and features altogether 666 acupuncture points, according to Wang Jiang, head of the research and development center of the Beijing Traditional Arts Group.