China's e-commerce giant release new education platform
China's leading e-commerce platform JD released this year's autumn season 3C education products on Tuesday in Beijing to meet increasing demand as the new school year is kicking off in September.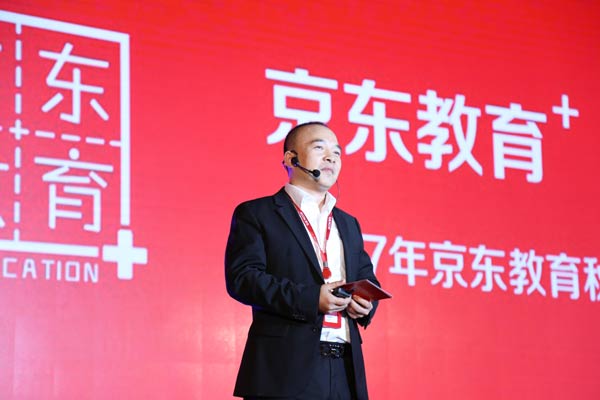 Wang Yanling, general manager of 3C products marketing section of JD at the launch ceremony 
Together with major education 3C brands including BBK (BuBuGao) and ASUS laptops, JD aims to provided solutions to parents whose children are receiving primary and secondary education.
According to Wang Yanling, general manager of 3C products marketing section of JD, on the platform there are more than 50 million who are parents aged between 35-45. Health, security, happiness and study mark the top four concerned issues of these group of people who lacks custody to their children because of busy schedule at work.
XiaoTianCai, a children's smart GPS watch can help parents track their children's movement. ASUS released routers that can be customized by parents to control their children's time on line and filter unhealthy contents.
In terms of study, BBK released translator machine for children which speaks English, Japanese, Thai and Korean. YouXuePai launched a tutor machine with online classes from fine teachers.
JD pledged to build a one-stop service to integration manufacturers, teachers, service providers and consumers on the platform to help more children receive better education.