Reform schools can dent juvenile crime, experts say
Authorities should encourage parents to send children who have broken the law to reform schools to stamp out criminal behavior at an early age, according to prosecutors and child protection experts.
Public security departments once had the authority to order children under 16 who commit minor crimes to attend reform school without consent from their parents.
But the law was revised in 1999. Currently, the young offender, the parents and the child's school must first agree to the move. The change has led to decline in the number of students at reform schools, experts said at a forum in Shanghai on Saturday.
The reform schools, which are included in China's nine-year compulsory education system, benefit parents and help juveniles understand "that they must respect the law and be responsible for their actions", said Gao Weijian, a law professor at Southwest University of Political Science and Law in Chongqing.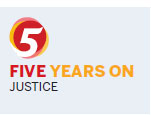 Reviving reform schools was part of a wider strategy proposed at the forum to prevent minor juvenile misdeeds from developing into serious criminal behavior. More than 150 prosecutors and experts in the law and child protection attended the one-day forum.
Under current law, the vast majority of offenders under age 16 who commit minor crimes receive little or no punishment, yet the chances of reoffending are high, official data suggest.
Over the past five years, more than 90 percent of adults convicted in Shanghai's Xuhui district had committed offenses as a juvenile, according to the local prosecuting authority. In Nanjing's Xuanwu district, the proportion was 80 percent.
"The actual situation is that young offenders are heading for punishment as soon as they become old enough, if their misbehavior is not effectively stopped," said Yao Jianlong, a law professor at Shanghai University of Political Science and Law.
Experts urged law enforcement departments and policymakers to look at early intervention measures, such as community service, requiring offenders to apologize to their victims and compensate them, one-on-one education and outreach programs.
"The system we put forward can ... deal with these juveniles to ensure that the law and society are tolerant toward them without overlooking their mistakes," Yao said.
Gao added that parents must also take responsibility for their children, as they can often be blamed for failing to monitor and supervise their children adequately.
In Xuhui district, parents of young lawbreakers are required to post a bond of between 1,000 and 10,000 yuan ($150-$1,500), which they will forfeit if their child offends again before turning 16.
The measure was introduced six months ago as part of a pilot program that also includes "paying regular visits to juveniles and their families to check on their studies and life", said Ji Dongmei, the district's director of juvenile prosecutions.
"We also try to look for schools and job opportunities for them if they have difficulty, so as to avoid repeated mistakes because of social prejudice," she said.
The program is expected to be rolled out across Shanghai at the beginning of next year, Ji said.