Cigarette posters on show in Dalian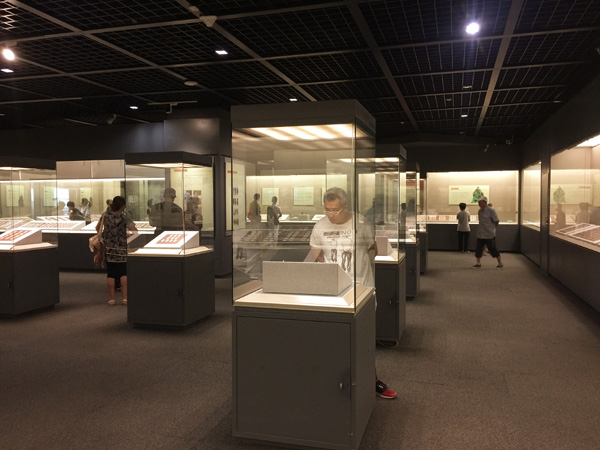 Visitors appreciate the exhibition. [Photo by Gu Jiani/chinadaily.com.cn]
The latest exhibition at the Dalian Modern Museum in Dalian, Northeast China's Liaoning province, showcases more than 2,000 cigarette posters. The exhibit, unveiled on July 6, will run until August 15. Entrance to the exhibition is free.
The exhibit was designed to showcase the range of posters used, and placed, on cigarette packets to lure in customers.
During the first half of the 20th century, collecting cigarette packet posters had become as popular as collecting stamps and coins. At present, very few are left intact.
The cigarette posters at the exhibit are from the collection of the Memorial Museum of Generalissimo Sun Yat-sen's Mansion in Guangzhou, South China's Guangdong province.
The pictures feature literary classics, scenic spots and historical figures, as well as ordinary folk customs and science, affording a wide view in small confined spaces.