Scenes from the most important test in China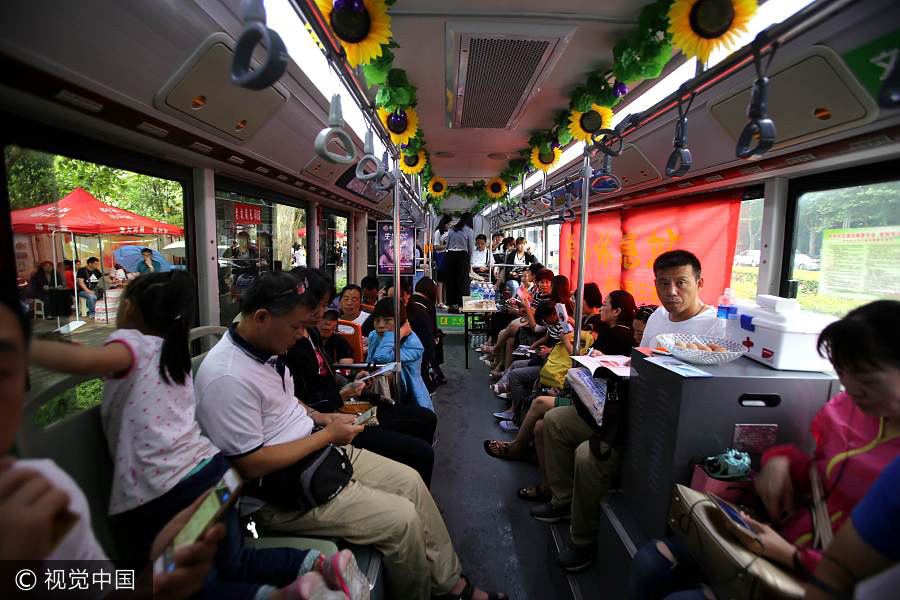 Parents sit on the number 985 bus outside a gaokao test venue in Zhengzhou, Central China's Henan province, on June 8, 2017. [Photo/VCG]
3. A bus with lucky route numbers becomes rest place for parents
A Zhengzhou bus company offered the bus as a rest place for students' parents outside the test venue. Li Hong, an official from the company, said that the company used the bus that services the number 985 route because that's the name of a program for enrolment at important universities.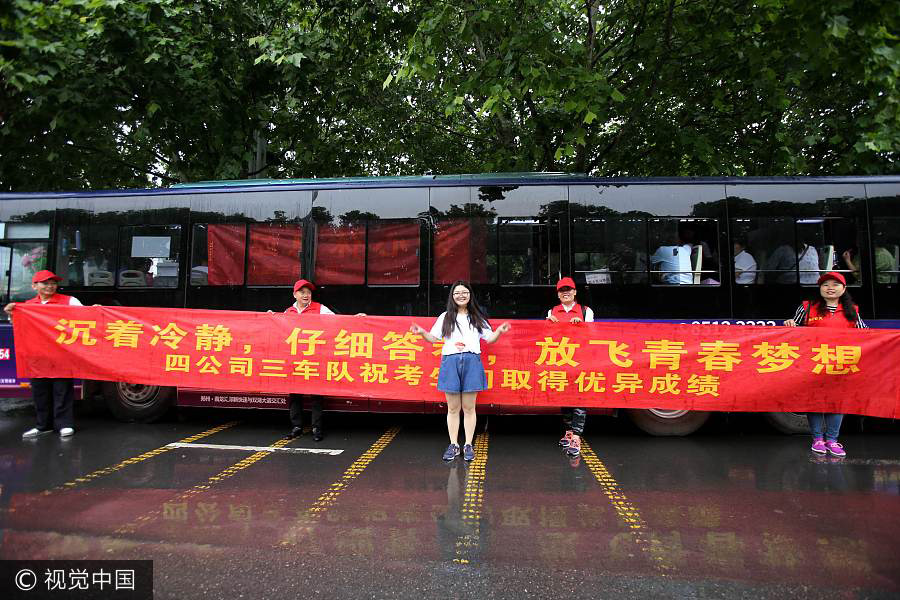 Bus volunteers pose for photos in Zhengzhou, Central China's Henan province, June 8, 2017. [Photo/VCG]
They provided bottled water, umbrellas, pencils, erasers and other items for anxious parents on the bus. Parents said they hoped their children might really be enrolled by the universities in the "985" program.