Scenes from the most important test in China
Editor's note: Every summer, the gaokao attracts much attention, not just from those sitting the college entrance exam and their family, but members of the broader community as well. The gaokao can produce emotional highs and lows and many mark the event in unique ways.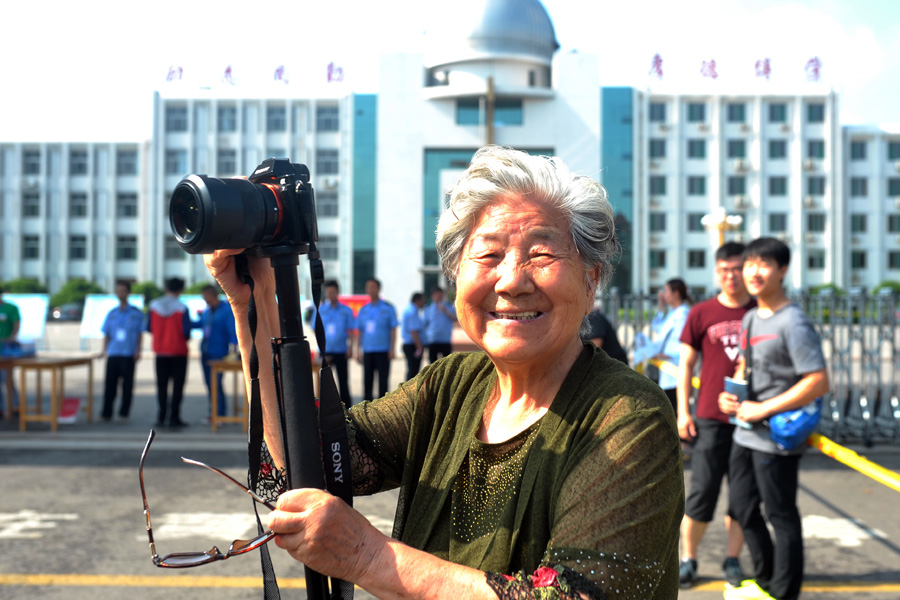 An 81-year-old grandma has been taking photos outside a gaokao test venue in Zibo, East China's Shandong province, for nine years. This year's exam fell on June 7, 2017. [Photo by Xu Jianbin/chinadaily.com.cn]
1. Grandma captures 9 years of the gaokao
The woman used to be a math teacher at a senior high school and accompanied her students to test venues in the past. Since retiring, she has returned to the same testing site for nine years to record the scenes before and after the exam. She said there were often touching and interesting things happening around the gaokao.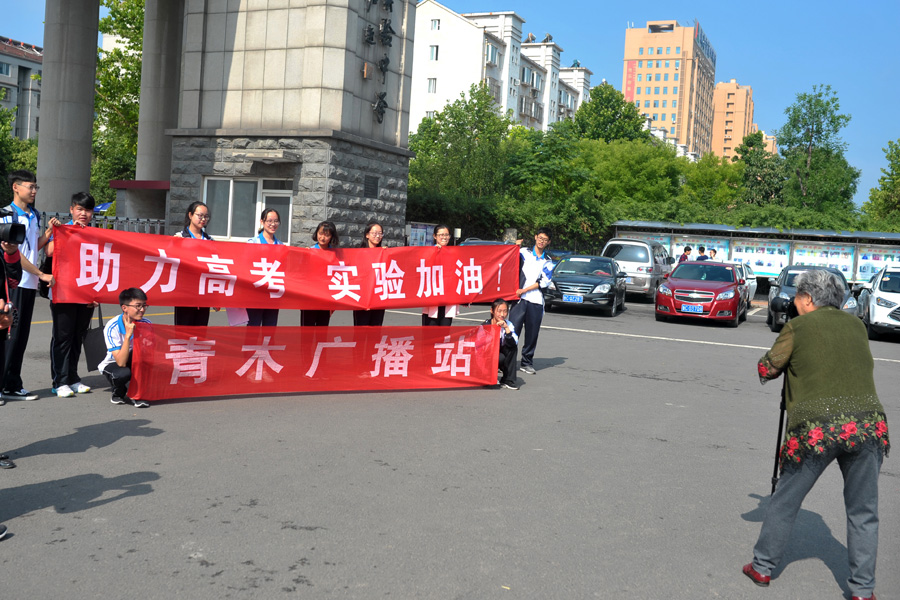 A woman takes photos of a group of students outside a gaokao test venue in Zibo, East China's Shandong province, June 7, 2017. [Photo by Xu Jianbin/chinadaily.com.cn]