Rare Yunnan insect looks like a 'leaf' that can walk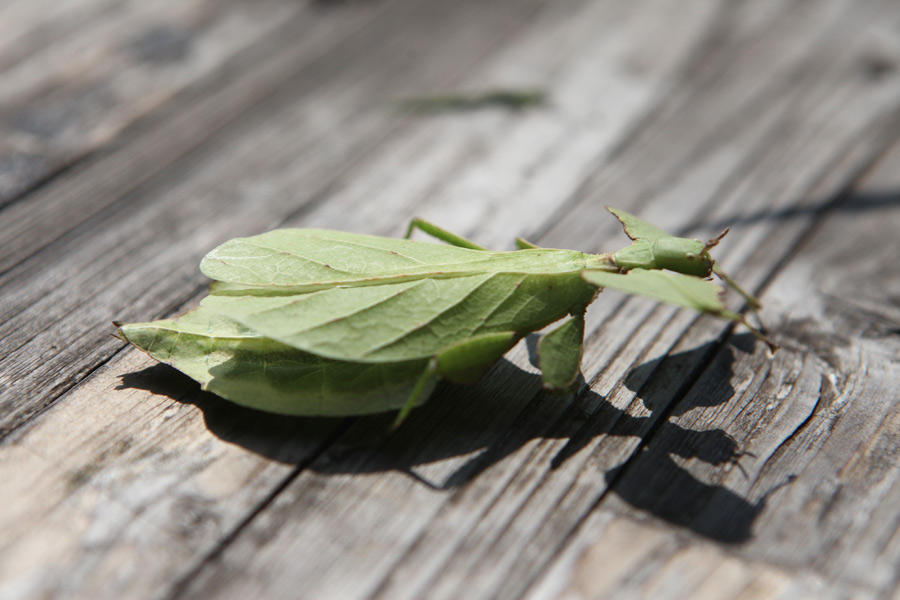 The leaf-like insect stands on wood in Southwest China's Yunnan province, May 4, 2017. [Photo provided to chinadaily.com.cn]
A walking 'leaf' found in New Century Lesser Panda Manor in Pu'er, Yunnan province on May 4 excited scientists who discovered it is a rare insect.
The insect is about 10 cm long. Its exterior has very clear venation on its wide, flat body, which makes it look exactly like a green leaf. The wings look like two leaves.
"This type of stick insect is rarely to be seen in nature and we don't have specific protection or research about it yet," a professor at the Pu'er national park management bureau said.
As masters of disguise in the woods, the insect's main defense is basically blending into the background. They look so much like natural leaves that sometimes they even sway in the wind, so it's very difficult to spot them.