Volunteers begin year-long life support experiment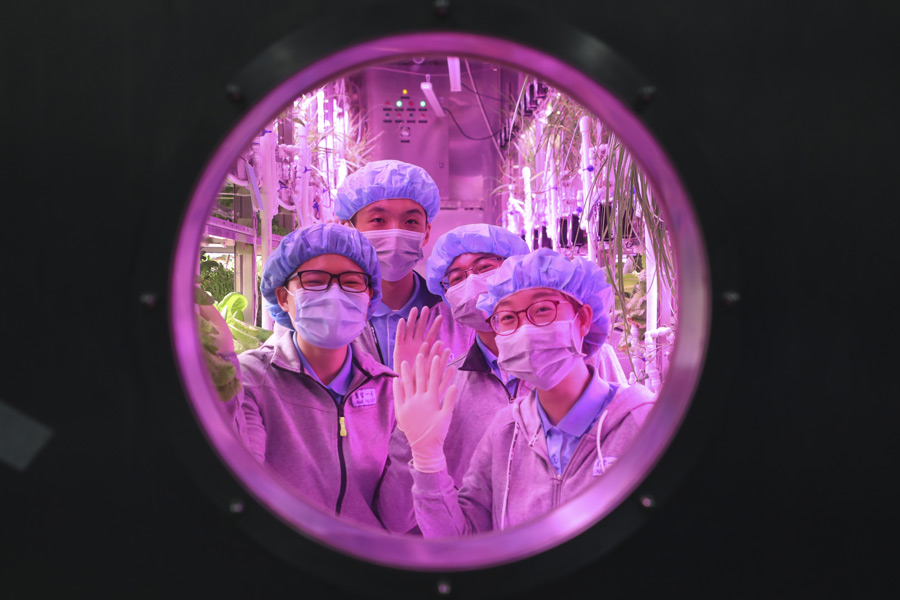 Volunteers wave after they enter the experiment module at the Lunar Palace 1 laboratory at Beihang University in Beijing, May 10, 2017. [Photo by Kong Xiangming/Asianewsphoto.com]
A ceremony marked the beginning of the Lunar Palace 365 program as volunteers on Wednesday entered an experiment module, the Lunar Palace 1 laboratory at Beihang University in Beijing.
The volunteers will use the Lunar Palace 1 laboratory to carry out a 365-day higher closure comprehensive experiment of bioregenerative life support system with more participants than in an experiment in May 2014. At that time, it took 105 days to complete China's first long-term high closure integrated experiment.
Eight postgraduate students at Beihang University in Beijing are divided into two groups to enter the module by turns and complete the experiment.
Bioregenerative life support technology is the most advanced closed-loop life support technology in the world and also is one of the 10 key technologies regarding the future of manned deep space exploration at a moon base and Mars base.