First test track paved by Chinese company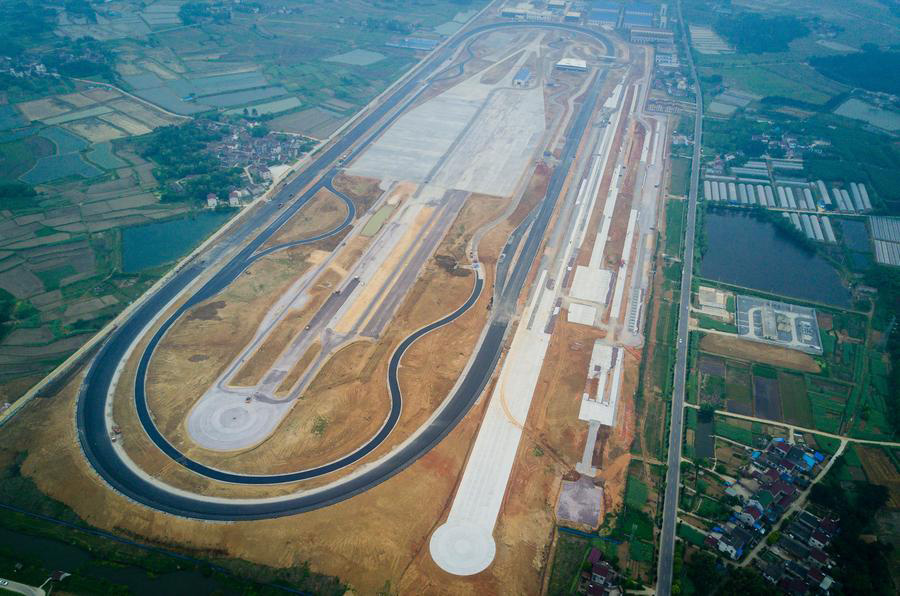 The test track under construction in Nanjing, Jiangsu province, April 25, 2017. [Photo/Xinhua]
China Railway No 4 Engineering Group has finished the asphalt paving for a new high speed loop test track in Nanjing, Jiangsu province.
It's the first time a Chinese company has completed such a track, which allows new vehicles to be tested before they are released for general use.
The company imported special machines and integrated them with its computing technology to pave the hemispherical surface of the curve.
Previously, only foreign companies could pave the special curve.
The new test track is expected to be used from July this year.
The top of the hemispherical surface is about 5 meters higher than the bottom. The 30 kilometer track cost about 46 million yuan ($6.68 million) and its design to handle vehicles traveling at a maximum speed is 160 kilometers per hour.
The test track is important for testing quality, performance and durability of new vehicles during the research phase.