Renowned designer creates mug and pot set to mark the Year of the Rooster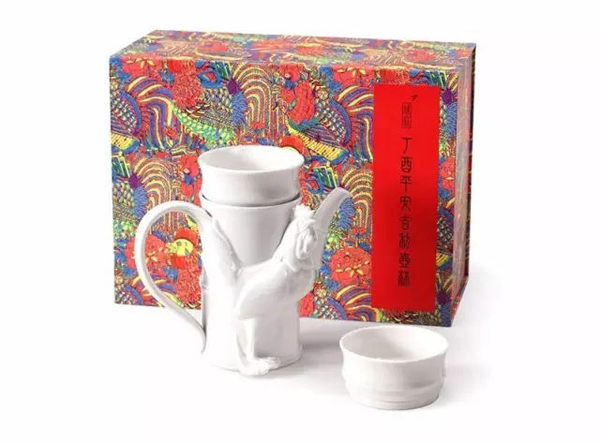 The mug/pot set with the implication of peace and good luck for the Chinese Year of the Roost which falls on January 28 has been designed by Jeff Dayu Shi. [Provided to www.chinadaily.com.cn]
Chengdu resident Wan Xiang had a pleasant surprise recently when she received an unusual gift for the Chinese Year of the Rooster.
"It's a unique mug (and) pot set with the implication of peace and good luck in the Chinese Year of the Rooster," the 67-year-old pensioner said.
Wan Xiang was born into an intellectual family in Chongqing where her grandfather was a good friend of Zhang Da'qian and Xu Beihong, two master Chinese painters. She saw paintings of the two masters.
Wan Xiang worked in the Du Fu Thatched Cottage Museum for many years before she retired in 2004. In the museum dedicated to Du Fu (AD712-770), one of the greatest Chinese poets, she saw countless precious artworks.
But she is so impressed with the mug and pot set designed by Jeff Dayu Shi, a master American designer, that she would show it to visiting friends.
Shi was born in 1964 to parents moving to Taiwan from the Chinese mainland in 1949. At 21, he left Taiwan to study at the Fashion Institute of Technology in New York and later worked as a designer for luxury jewelry company Harry Winston.
In 1996, he won the DeBeers Diamonds International Award, equivalent to the Oscars of the jewelry world.
He was honored with the Red Dot Design Award four years in a row from 2009 to 2012 for designs including the Twins Round/Square Teapot Set and the bamboo chairs Jun-Zi and Qin-Jian. He also won the German Design Award 2016.
Shi loves to incorporate bamboo and other natural materials in his designs.
From the Wei Kingdom (AD220-265) in the Three Kingdom period (AD220-280) to the early Tang Dynasty (AD618-907), the rooster was often used in the design of drinking utensils in China with the intention of praying for good luck and expelling evil, Shi said.
The mix of bamboo and the rooster is commonly seen in the artworks of modern master Chinese painters Qi Baishi and Xu Beihong.
As a child, Shi often saw his mother painting bamboo and the rooster in this style.
Inspired by his early experience, Shi transferred the idyllic concept into the design of his recent mug and pot set.
Emulating the design of bamboo joint teapots from the Qing Dynasty (AD1644-1911) and rooster pots from the Wei Kingdom to the Tang Dynasty, Shi's set implies peace and good luck, for bamboo has the connotation of peace in China and the pronunciation of the rooster is similar to good luck in Chinese.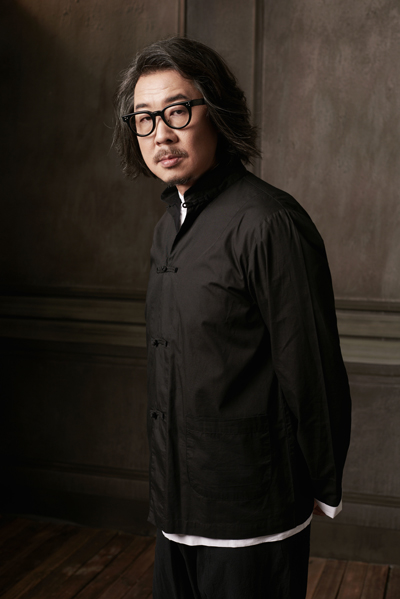 Master designer Jeff Dayu Shi. [Provided to www.chinadaily.com.cn]