Chinese vice premier stresses community health care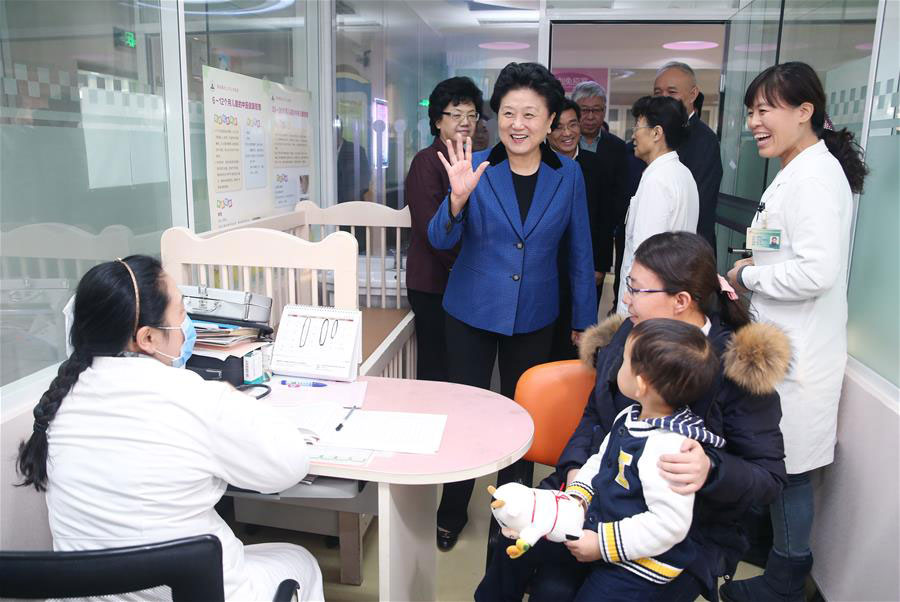 Chinese Vice Premier Liu Yandong inspects the health service center of Yuetan Community in Beijing, capital of China, Jan 3, 2017. [Photo/Xinhua]
BEIJING -- Vice Premier Liu Yandong stressed that community health care institutions and family doctors are the first-line guardians of people's health during an inspection visit on Tuesday.
When visiting a community health service center in Beijing's Xicheng District, Liu said the multi-tiered medical system is a significant institutional design, and the system needs to be improved, with greater priority placed on and more resources channeled to lower-level medical providers.
Liu also called for breaking regional barriers and establishing multi-tiered medical groups. The objective is to form a system in which major diseases are treated in large hospitals, small ailments are treated in community health centers and people return to community clinics for rehabilitation, Liu added.
Liu also encouraged combining online medical services and family doctors as a way to protect people's health.