Home / Culture / Film and TV
Ten animations to understand Hayao Miyazaki and his fairytale world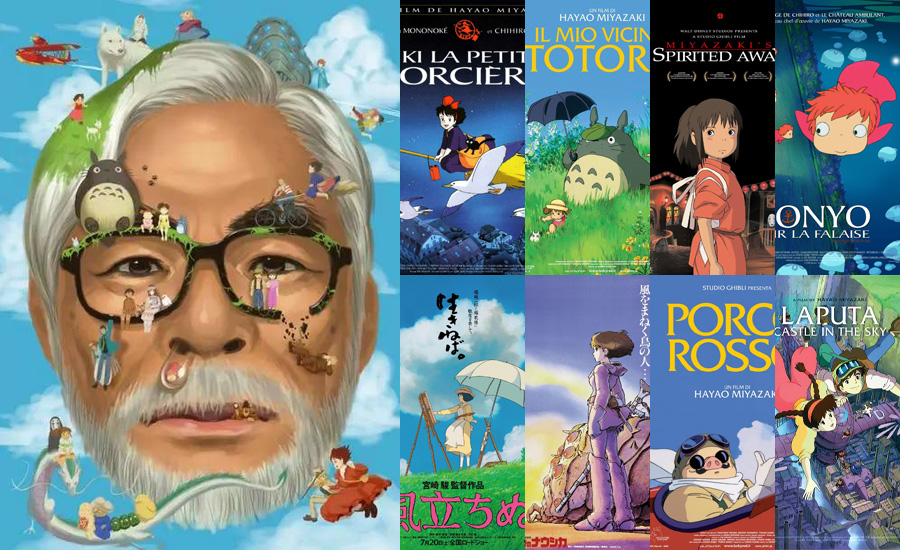 Hayao Miyazaki is reputed as the greatest animation director in Japan. [Photo provided to chinadaily.com.cn]
"He is always concerned about the things that God should be concerned about. His name is Hayao Miyazaki," Chinese netizen Mikuri said on Sina Weibo platform, a Chinese version of Twitter.
Jan 5 marks the 76th birthday of the greatest animation director in Japan. He embarked on his legendary animation career in 1963 when he joined Toei Animation. In 1985, Miyazaki, with Takahata and Tokuma founded Studio Ghibli, an animation production company and released their first Ghibli film, Castle in the Sky, one year later.
Four years ago, at a press conference in Tokyo, he announced that he would retire and make no more feature-length films following the completion of The Wind Rises.
Four months ago, the "changeable" animation master said that he would again return to animation circles with a 12-minute CGI-animated film, Boro the Caterpillar. Also, he plans to expand it into a feature-length film that is set to be released before the 2020 Tokyo Olympic Games.
In 2016, Japan Broadcasting Corporation (NHK) aired a documentary,Hayao Miyazaki: The Man Who is Not Done on November 13. In the 49-minute documentary, Miyazaki said he would die at work rather than wait for death without doing anything.
"The craftsman spirit, namely, attention to details, is a buzzword in modern society and Hayao Miyazaki is just that craftsman,"Youguang Jiuhao, a Chinese netizen, said online.
The craftsman has produced many influential animations so far, most of them arousing heated discussion online, and China is no exception. On his 76th birthday, why not review his 10 most influential animations, as rated by Chinese fans on Douban Movie, the Chinese version of IMDb. Here we go: