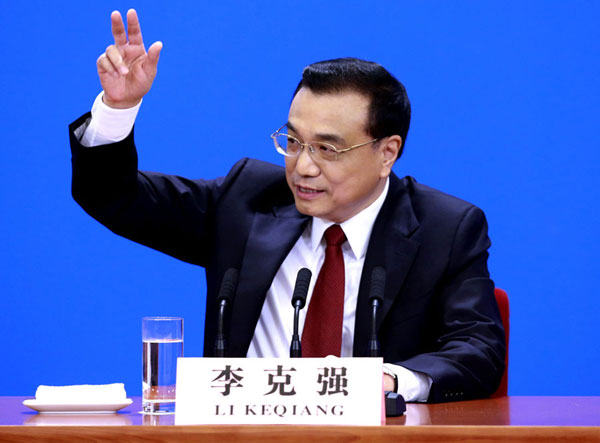 Premier Li Keqiang answers questions of the media at the news conference after the closing meeting of the fourth session of China's 12th National People's Congress at the Great Hall of the People in Beijing, March 16, 2016. [Photo by Feng Yongbin/chinadaily.com.cn]
Retirees who have moved away from their former place of work to live with their children will soon be eligible for reimbursement of medical expenses, said Premier Li Keqiang at a news conference on Wednesday.
According to Li, China has a lot of elderly people who move after retirement to be with their children and help take care of their grandchildren. At present, they face difficulties applying for health insurance reimbursement if they do not live near to their former places of work.
The change to their health insurance will be introduced in phases over the next two years and will include direct reimbursement for medical bills at various places within the same province, Li indicated.
China has two tiers of public health insurance policy, one for the urban employed and the other for the unemployed in both rural and urban areas.
More than 96 percent of the population are covered by this insurance, but reimbursement has been regionally restricted.