Foreign Minister Wang Yi has stated the possibility of conducting maritime cooperation between Beijing and Washington if the latter "truly cools down", and he voiced confidence in tackling the two-way friction.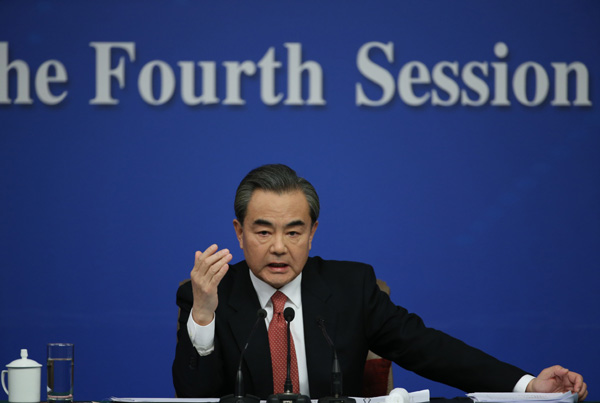 Chinese Foreign Minister Wang Yi takes questions from the press during a news conference on the sidelines of the two sessions on Tuesday. [Photo by Kuang Linhua/chinadaily.com.cn]
"Recently, there is growing friction concerning maritime issues. But I think when the United States truly cools down, it is entirely possible for us to consider conducting maritime cooperation," Wang said at a Tuesday press conference during the annual session of the National People's Congress in Beijing.
The senior diplomat attributed the source of such friction to the fact that "there are some people in the United States who have strategic suspicions about China and they are worried that China will one day supersede the US".
"China and the US are two major countries, and there is both cooperation and friction. This might be a normal state of affairs," Wang said.
He referred to the news in the morning that Washington announced trade restrictions on Chinese companies.
"We don't think it is the right approach to handle economic and trade disputes. This approach only hurts others without necessarily benefiting oneself," Wang said.
He mentioned previous bilateral efforts in converting divergences into cooperation, including successful cooperation on climate change and cyber issues.