On Sep 6, the CAAS-Wageningen University and Research (Wageningen UR) PhD candidates training program kicked off at the Graduate School of Chinese Academy of Agricultural Sciences (GSCAAS).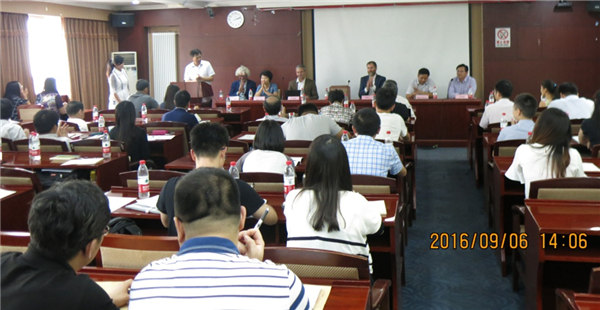 CAAS-Wageningen University and Research PhD candidates training program  kicks off.
The program, formally approved by the Ministry of Education of China last year, involves 80 PhD candidates who, with on average 20 per year, will take on training the next 4 years at Wageningen UR.
More than 50 representatives from the Graduate School and Wageningen UR attended the meeting, including 19 CAAS-Wageningen UR PhD candidates, their CAAS supervisors, and staff and alumni of Wageningen UR.
"The program is an outcome of a long term joint effort by both CAAS and Wageningen-UR", said Professor Luo Changfu, vice president of GSCAAS, at the opening meeting.
Paul Geurts, senior advisor to the Board of Wageningen UR, said that this CAAS- Wageningen UR program underlines good relationship between the two institutions which would not only benefit the relevant PhD candidates, but also promote the cooperation between both parties to a higher level.
On the following day, a two-week training program started for the first 19 PhD candidates. The training was delivered by three experienced teachers from Wageningen UR. Their lectures focused on academic writing and presenting and effective and efficient academic development.