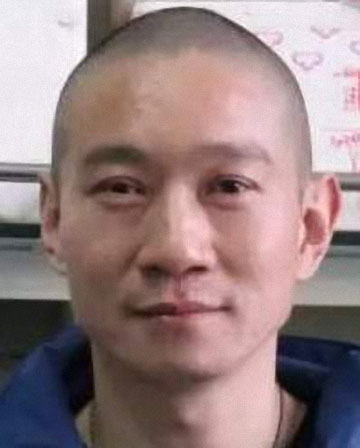 Han Chunyu
Chinese geneticist Han Chunyu defended the authenticity of his gene-editing technique after the head of a genetics lab in Australia said the lab was unable to replicate it.
Han's paper describing his research findings on a new gene-editing technology called NgAgo was published online in early May by Nature Biotechnology, a monthly scientific journal of Nature Publishing Group. It drew international attention immediately.
Just three months later, some peer scientists began to question the research's viability, largely because they have not been able to replicate the results so far.
On Friday, Gaetan Burgio, who heads the transgenesis lab of Australian National University, wrote on his Twitter account that he had found no evidence for genome editing using NgAgo after multiple attempts.
Han's paper contradicted the conditions needed for a successful replication, Burgio said. In a previous statement, Burgio said the NgAgo technique is efficient in editing gene fragments of mice.
Han, 42, an associate professor at Hebei University of Science and Technology, vowed to repeat the experimental results.
Responding to requests that he disclose the original experimental data, he said he'd like to do that upon the journal's request. Nature Biotechnology has not made such a request so far.
Han was quoted by Chinese media as saying, "It's like they ganged up against NgAgo."
The new technology had been touted as being better than the current mainstream gene-editing technique called CRISPR/Cas9 in precision, efficiency and flexibility, saying it helps solve the "off-target effect" problem-a major issue with CRISPR/Cas9 in which useful parts of genomes are sometimes removed while editing targeted parts. The NgAgo method is theoretically thousands of times more accurate, earlier reports said.
Also, it's about more than just the science: It comes with a potentially huge business impact, according to an opinion published by Qilu Net, a regional news portal in China, especially for companies already heavily invested in the CRISPR technology.
NgAgo is a possible replacement for CRISPR once it is widely confirmed, and that inevitably undermines colossal business interests and investments based on CRISPR, the portal said.
The primary developers of CRISPR/Cas9 have gone on to establish their own companies and commercialize the technology.
Also in May, Caribou Biosciences, which was co-founded by CRISPR/Cas9 co-developer Jennifer Doudna, announced the completion of a $30 million Series B financing round.
At the same time, Editas Medicine, co-founded by Zhang Feng of the Massachusetts Institute of Technology, along with Doudna and other scientists, announced a three-year, $5 million agreement with the nonprofit Cystic Fibrosis Foundation Therapeutics.
A Beijing-based researcher who didn't want to be named told China Daily on Monday that it's too early to cast doubt on Han's research findings or to jump to any conclusions.
"That Han's experimental results cannot be replicated so far doesn't mean it cannot be in the future," the researcher said. "The issue should be left to time and peer scientists. Give it at least three to five years."
In May, Han shot to fame overnight to become one of the hottest web celebrities in China, but he maintained a low profile, saying, "I didn't expect all the attention. I only want to focus on science and experiments."