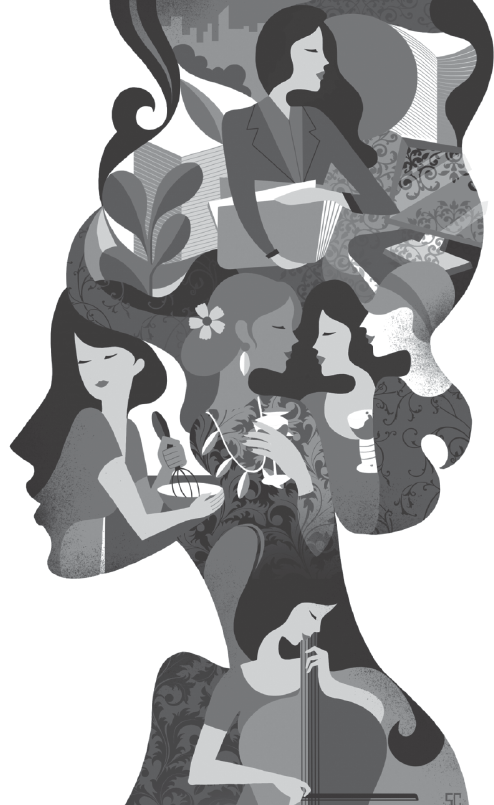 SONG CHEN/CHINA DAILY
More than just for pack of 'shrill voices'
The relevance of March 8 is now lost on many, feminists say
A topic to gain mild traction on Chinese social media earlier in the month was "Happy 3.8".
While some women and men simply posted greetings on International Women's Day, a good number of related messages came from vendors of clothing, makeup and confectionery.
March 8 seemed like a good day for business.
Born out of movements against injustice more than a century ago, the day's original meaning is now lost on many, feminists from China and abroad, say.
A world day for men is also celebrated each year since the 1990s. But Nov 19 isn't as marked in significance.
"For feminists or women (in China) who understand the history of March 8, the day is a symbol of women's rights, of equal rights, but for most others it is commercialized-a day to do some shopping," says Feng Yuan, co-founder of Equality, a Chinese NGO.
Similar inferences can be drawn about other countries while searching the Web.
At a time when the world is stunned by reports of brutality against women by militants of the Islamic State and Boko Haram, in Syria and Nigeria respectively, and when gender discrimination exists in violent and non-violent forms elsewhere, Women's Day cannot be seen just as a milestone for the "sisterhood of shrill voices", feminists say.
And, the political label that was used against 19th-century feminists in the West hasn't gone away.
In large parts of the world, the feminist stereotype even today is of an angry middle-class woman with a high-pitched voice. But men alone aren't promoting that image.
"Many women in Australia don't want to call themselves feminists because they think it's a dirty word, it shows aggressive behavior, but these are the very same women who have reaped the rewards of the feminist movement," Australian scholar Clare Wright told her audience at the Bookworm Literary Festival in Beijing last weekend.
In his March 8 interactions with some deputies to the National People's Congress in Beijing, President Xi Jinping said that China needed the contributions of women more so now.
Harry Porter actress Emma Watson told a gender-arts forum in New York that if women do not continue to struggle for equal rights and opportunities, it would take decades before the pay gap based on gender is bridged. Making her statement on that day, Ranjeet Rajan, a federal lawmaker in New Delhi, rode on a Harley Davidson to parliament.