Movies are becoming a popular pastime for urbanites, especially in smaller cities.
"Before I got married two years ago, I went to the cinema almost every week. Now I go about twice a month. Tickets for new movies are often sold out in my city."
Li Jian, civil servant in Zhaoyuan, Shandong province
"I went to the cinema only twice last month because of my wife's pregnancy. I used to go at least once in two weeks. Cinemas here have become much more crowded."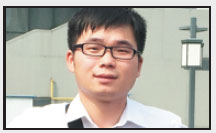 Li Xuefeng, high school teacher in Chaohu, Anhui province
"I watch movies quite a lot and, except for unpopular art-house films, I watch most of the new screenings."
Hu Xiaoxiao, kindergarten teacher in Ningbo, Zhejiang province
"I go to the cinema every week if I'm not busy. I prefer Chinese-language films. I'll watch excellent ones, such as the recent Mermaid, two or three times."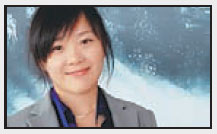 Lang Rongqian, civil servant in Zhuanghe, Liaoning province
Compiled by China Daily