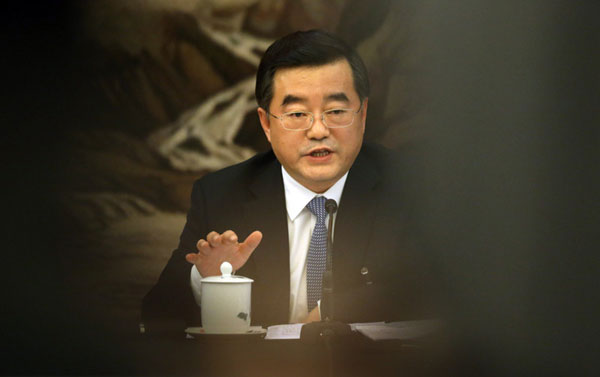 Zhang Qingwei, governor of Hebei province. [Photo/IC]
Hebei to see better air quality in 2017: governor
Beijing's neighboring province Hebei has shut down 9,360 enterprises that illegally discharged pollutants in 2014 and the war on smog has dragged 1.75 percentage points off annual growth, said the province's governor.
The province was responsible for seven out of 10 cities that had worst air in China both in 2013 and 2014.
The average density of PM2.5 fell by 12 percent in 11 cities in the province last year, and the number of days with heavy air pollution was 14 less than in 2013, according to Zhang Qingwei.
To combat smog, the State Council, China's cabinet, targeted cutting iron and steel production by 80 million tons by 2017, and Hebei was ordered to bear three quarters of the cut. The province is also due to reduce cement production capacity by 60 million tons and coal by 40 million tons.