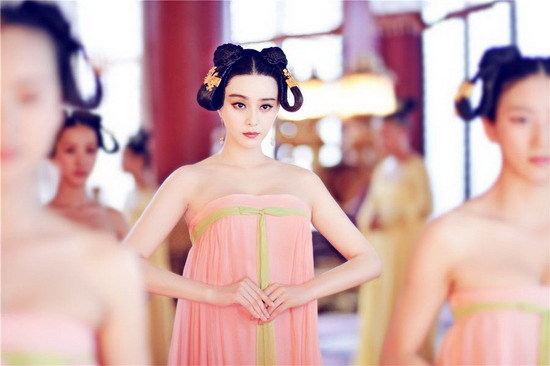 Photo of Fan Bingbing dressed- as the character Empress Wu Zetian in the TV series The Empress of China has been released. [Photo/Guangming Online]
Cleavage scene cut
Scriptwriter Zhao Dongling expressed her view on the entertainment environment as a CPPCC member in an interview on Wednesday afternoon.
She said more relaxed entertainment environment may be needed for artistic creation and related law should be more specific for the industry to follow them.
She especially used the example of the popular historical drama The Empress of China, which caused a controversy over its cleavage scenes. The drama was given approval for broadcast but was taken off-air and revealing shots were censored.
Similarly, some popular American TV dramas, such as Big Bang Theory and Good Wife, have been banned on the Internet after being aired for years.