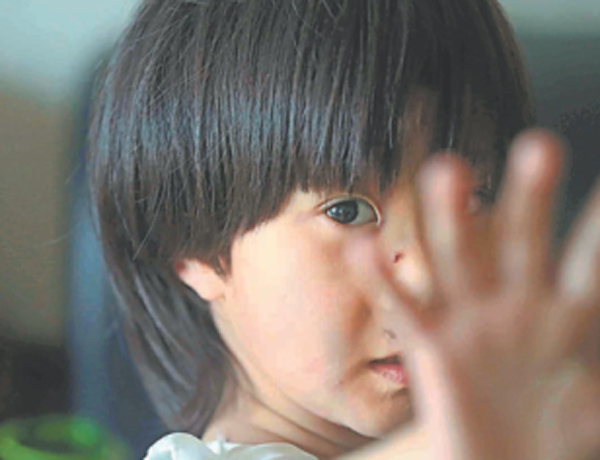 Domestic violence: Courts would be required to hear requests for protection by victims of domestic violence and to make a determination within 48 hours, under China's first draft law covering domestic violence. China Daily
Legislators are considering to include mental violence in the anti-domestic violence draft law, which was submitted to the Standing Committee of the National People's Congress, China's top legislature, for the second review on Monday.
The new draft has expanded the definition of domestic violence, including mental violence, to the draft. The first draft only included physical violence.
Besides physical violence, mental violence is a common form of domestic violence, the new draft said.
It is the second draft of China's first anti-domestic violence law.
The first draft was submitted to the Standing Committee of the National People's Congress for the first time in August, receiving public attention.
A draft law usually needs to go through three reviews before being passed in China.
Some other stipulations were also added to the latest draft.
Disadvantaged groups, including juveniles, seniors and disabled who suffer from domestic violence, would be given special protection, the latest draft said.
Victims without civil conduct capacity who suffer serious physical violence, are in danger or without guardianship would be sent to temporary shelters or welfare organizations for protection, it said.
Staff members from schools, medical institutions, social services organizations and other professional institutes who discover suspicious domestic violence have the mandatory obligation to report to public security department, the new draft said.
According to the new draft, restraining order to protect victims of domestic violence can be issued by local court.
During two-month public display, the draft law has received 42,203 revision suggestions, according to the NPC.
The All-China Women's Federation has fought for legislation on domestic violence for years.
The law is meant to effectively prevent and punish domestic violence to protect the lawful rights and interests of family members, said Song Xiuyan, vice-president of the ACWF.