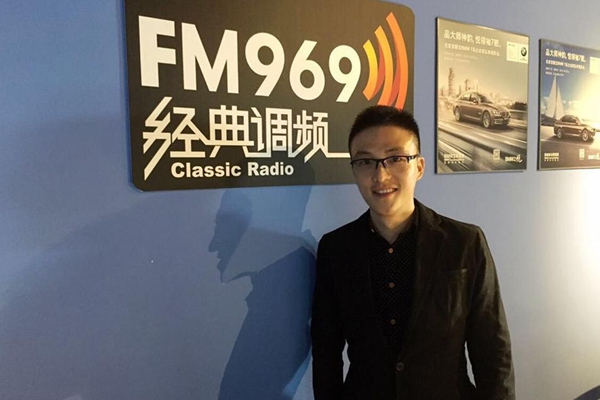 Zeng Zhi, 29, risked his career to pursue a dream of helping people. [Photo for China Daily]
Famous American poet Ralph Waldo Emerson once said, "We do not count a man's years until he has nothing else to count." This couldn't be truer when it comes to the frequently asked questions: What is best age to start a business? But in reality, this is nothing but a number.
Zeng Zhi, 29, a man previously working as a drug tester in a provincial-level pharmaceutical administration, quit his stable job last year and started his own business to promote regional culture and public good, an area where he had keen interest in but had little knowledge about.
After graduating from Shenyang Pharmaceutical University with a master's degree in 2011, Zeng became a drug tester who was mainly responsible for testing the effectiveness and safety of new pharmaceuticals before they were launched into markets.
But in his heart he carried a dream to start his own business which would not only make more money to improve his parents' life but benefit people's livelihoods.
"Despite majoring in pharmacy, I had more interest in management and even wanted to transfer to the management specialty when I was in the first semester of my graduate years," Zeng said. "But the school refused my request to change to another major on the ground that there was no such precedent."
"They said they never allow graduates to change majors, for it is not practical because students will find it very hard to study a new major in their graduate years if they don't receive the major-related education in their undergraduate studies," added Zeng.
But he did not give up. Zeng read many books on management in his spare time and meanwhile started a cafe in his university to get some practical experience. He studied harder and got all the required credits when the second semester ended.
As a result of his hard work, the university authorities were moved and approved his request for transfer to the management major, which, in a way, laid the foundation for keeping his current business going.