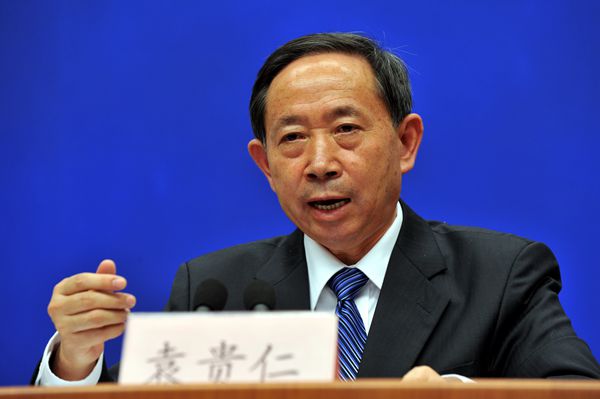 Yuan Guiren, the education minister, requires universities to scrutinize the use of foreign textbooks. [Photo by Zhang Ke/Asianewsphoto]
Universities and colleges in Beijing have begun to examine their use of foreign textbooks and ask teachers to fill in related questionnaires, following a notice issued by the Ministry of Education in early March, Beijing Youth Daily reported on Tuesday.
Earlier, the newspaper ran a report saying that no restrictions had been implemented on the use of foreign textbooks in original languages at the start of the new semester.
At a seminar held on Jan 29, education minister Yuan Guiren delivered a speech on the central government's requirements to improve the publicity and ideological work of Chinese colleges and universities. The minister discussed measures including tightening up management of the use of foreign textbooks, the paper said.
Teachers were asked to fill in a set of questionnaires, with separate forms designed for the humanities and social sciences, including journalism, politics, economics, sociology and history, said the report.
One question asks, "Has there been any case of using original foreign textbooks without getting approval from the school since 2012? If yes, then how were the cases addressed and how did the school punish those held responsible?"
The Ministry of Education issued the notice on March 3, asking local education authorities to file reports to the department before March 13 on the use of foreign textbooks in five selected local colleges and universities representing key national universities, ordinary schools and private schools under their jurisdiction.