It was only after he left his hometown of Urumqi, the capital of the Xinjiang Uygur autonomous region, that Li Peng began to learn more about the history of the region and investigated his identity as a Xinjianger.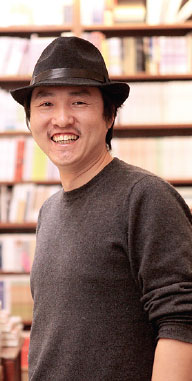 Li Peng, a member of the Han ethnic group, was born and raised in Xinjiang, but now lives and works in Beijing. Provided to China Daily
In 2000, the 32-year-old moved to Beijing to pursue his dream of becoming a rock musician. Things were going well until July 5, 2009, when he received "the horrific news" that a close relative had been among 197 people killed in a riot in Urumqi.
"That's when things became complicated," Li said. "Since the riot, I've often been asked, 'What's wrong with Xinjiang?' I always reply: 'How much time do you have?' People always want a simple answer, instead of trying to learn about Xinjiang. One can only see what's behind the conflict if one puts prejudice to one side and tries to understand different cultures and religions."
Although he's a member of the Han ethnic group, Li grew up with many Uygur playmates, one of whom gave him his first lesson about Islam when they were at primary school.
"One day, we were playing soccer, when he suddenly pointed at the sun and said, 'You know Allah can make the sun rise and fall'. It was then I began to realize that I had to respect his view. That moment still replays in my head sometimes. Nowadays, young Han people in Urumqi don't have the kind of close relationships we had with Uygur friends, because the bad feeling caused by the riot is still there."
Last year, Zhang Chunxian, the Party chief of Xinjiang, said ethnic tensions remain, even nearly six years after the riot, and will take a long time to erase. A lot of the tension has been created by people outside of Xinjiang, and by others who believe they know about the region but have never set foot in it. They see young Uygurs stealing on the streets, but they don't see the people who use violence to make the youngsters steal, and they read about a few terrorists from Xinjiang and then label Xinjiang as the home of terrorism, he said.
In October, Li rode his motorbike to a gas station in Beijing to refuel. Because his driving licence stated that he's from Xinjiang, Li was subjected to extra security measures and searched. When he told some friends about the encounter, they expressed surprise and asked: 'Aren't you a Han Chinese?'
"It's so sad to realize that they think Xinjiang is only home to the Uygurs, when 13 different ethnic groups see the region as their home," he said. "In fact, a person's ethnic identity isn't important at all - we all come from Xinjiang."