Qiqi is a three-year-old boy from Linxia, Gansu province, who suffers retinoblastoma, a type of eye cancer that occurs mostly in children. His both eyes were removed to prevent the disease from spreading. Accompanied by his mother, Ma Lan, Qiqi is still under treatment at a hospital in Beijing.
Ma lost her right hand's thumb in an accident years ago. She spends most of the time taking care of her son, and gets little time for rest as she has to do embroidery painting to pay Qiqi's medical bills.
Without a thumb, the work is difficult for her and the embroidery paintings did not fetch high price, but Ma said they could cover some of her expenses.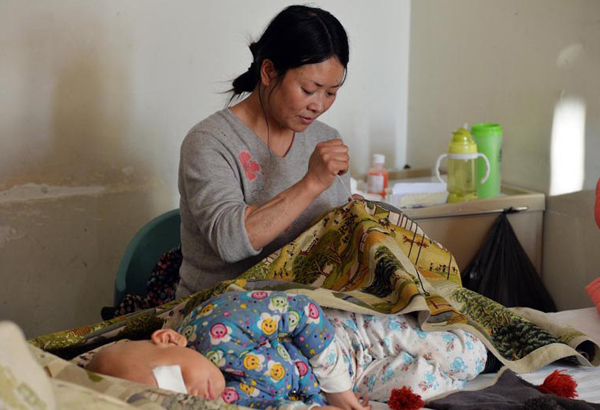 Ma Lan does embroidery painting as her son, Qiqi, sleeps at a hospital in Beijing on Dec 23, 2014. [Photo/CFP]