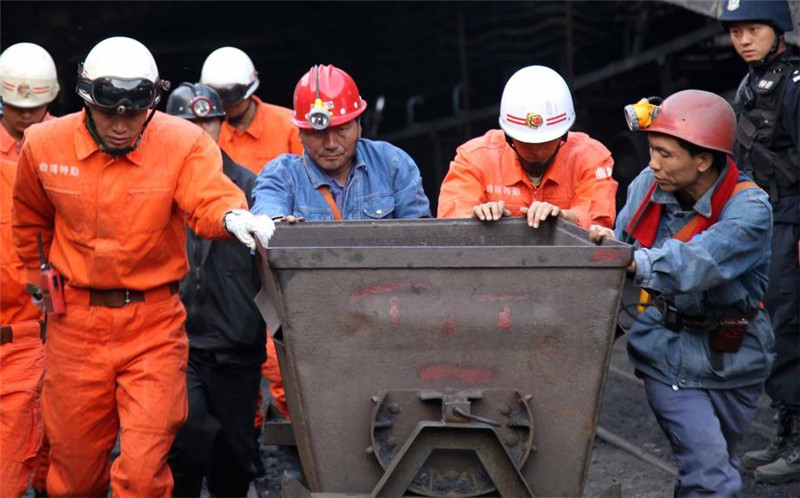 Rescuers work at Hongtutian Coal Mine in Fuyuan county, Yunnan province after a gas explosion happened early Monday. [Photo/Xinhua] 
KUNMING -- The last remains of 14 workers trapped in a coal mine after a gas explosion was retrieved in Southwest China's Yunnan province on Monday, China News Agency reported.
So far all 14 trapped workers have been confirmed dead as the deaths of other 13 people were announced by the local government on the morning of the same day. 
The accident happened at around 12:30 am in a pit of Hongtutian Coal Mine in Fuyuan County in the city of Qujing, the county government said in a press release.
A total of 56 people were working in the pit, of whom 42 escaped without injuries and 14 were trapped, it said.
As of 8 am, rescuers had retrieved 13 dead bodies and were searching all-out for the missing miner.
The county government said Hongtutian is a private mine and is properly licensed for operation.
Related:

Racing against time for rescue in Yunnan mine flood