Technology giant Apple is involved in a legal case in China again, claiming the patent of an intelligent robot designed by a Shanghai-based company is invalid.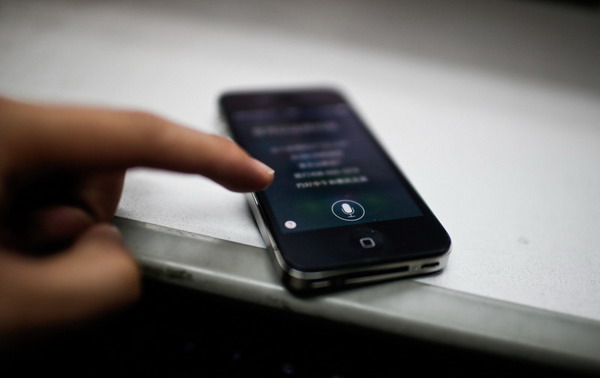 Apple Inc is embroiled in a patent dispute with a Shanghai tech company concerning Siri, an intelligent robot that responds to voice commands on iPhones. [icpress.cn] 
The patent dispute between the two technology corporations was heard at Beijing No 1 Intermediate People's Court on Thursday morning, attracting at least 100 residents, including IT fans and media.
The case involves Apple's siri, a digital assistant that responds to voice commands on iPhones.
In 2010, Apple's siri came into Chinese market and has been popular among the public, but the company in Shanghai said that the siri's function was similar with its intelligent robot, which had got the patent in 2004.
The robot, in fact, has been extensively used in cellphones and telecom enterprises, such as China Mobile and China Unicom.
For example, telecom operators can tell users how much money is in their mobile phone account balance via a text message. The robot can also understand users and interact with them.
The company sued Apple last year, saying siri has infringed the robot's intellectual property right.
The case remains unresolved.
Apple has also asked for a review of the robot's patent to the State Intellectual Property Office, in an effort to prove it invalid, according to the company in Shanghai.
But the authority, which asked five professionals to establish a group to conduct the review, told Apple that the patent was valid.
During Thursday's trial, Apple's lawyers, Fu Jianjun and Kang Jianzhong, said that siri was different from the robot, mainly used for playing games, and requested the court to ask the authority to withdraw their lawsuit.
But Yuan Yang, the company's attorney, refused, saying the robot was promoted prior to siri and the two products have similarities.
In the past, Chinese companies have been accused of infringing Apple's intellectual property rights, but this time it was the foreign technology giant challenging a Chinese company's patents, China National Radio quoted Yuan as saying before the trial.
Such cases will happen more frequently in future, Yuan said, adding that more Chinese companies will protect their intellectual rights.
Zhao Zhanling, another lawyer specializing in IPR cases, agreed with Yuan, saying it is common to see enterprises protecting their IPR.
caoyin@chinadaily.com.cn