IT expert using the Internet to aid charities
As a child, Wan Tao admired chivalrous swordsmen from ancient Chinese folklore. They used a blade to fight injustice, and as he grew up Wan found his own weapon to do the same - the Internet.
Wan was an angry young man during his university years and became one of China's first generation of hackers. He founded a group called the Chinaeagle Union, which became known for cyber attacks against foreign websites.
"During my undergraduate period I was so angry about the US and Japan. Those countries had bad relations with China," says Wan, 41, who joined IBM China in 2007 as a senior management consultant.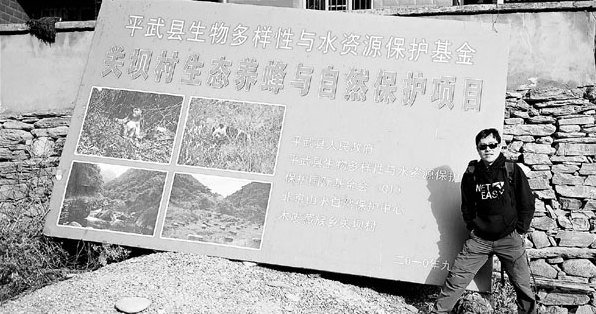 Wan Tao is an IBM software engineer and founder of NGO IT. Provided to China Daily
"I was part of many online anti-America and anti-Japan activities, but then, I felt this cannot solve the real problems we witness every day and I have been to many other countries to experience different cultures. I am no longer as angry as before."
As Wan's anger waned, his life altered. Still heavily involved with the Internet, he decided to do something that could change society using technology and co-founded Yiyun (formerly called Neteasy), which means "cloud of social benefit", in Beijing, with the aim of providing technical support for charity organizations across China.
According to Tao Chuanjin, director of the Research Center of Philanthropy and Social Enterprise at Beijing Normal University, "In the past, people expected the government, or government-funded organizations, to take care of public welfare and charity. But the (2008) earthquake in Wenchuan, Sichuan province and the scandal of Guo Meimei changed people's attitudes."
Guo Meimei posted pictures of her extravagant lifestyle online and claimed to be general manager of a company called Red Cross Commerce. Guo and the Red Cross later denied any ties to each other.
"Guo Meimei's case caused a loss of support for organizations like the Red Cross Society of China, because people became concerned about corruption," says Tao.
"The Wenchuan earthquake stimulated a public desire to help strangers. People began to think and wanted to get involved in social charity activities personally."
The result of this was that non-governmental organizations took on a greater role. On Sina Weibo, the Chinese version of Twitter, there are millions of posts appealing for donations to a wide range of causes including children from poor families and patients with rare diseases.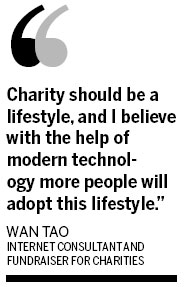 Fully aware of the power of the Internet, Wan has turned that might toward helping charities.
"For ordinary people and companies that want to do something for charity, we make it easier to participate or organize activities," Wan says.
One of his projects deals with social welfare advertisements. His company offers a paragraph of code which can be included in a blog or website and generates social welfare advertisements on the site.
For companies, his team offers technical support and IT solutions.
Wan is also the director of IBM's volunteer teams in the north of China and Yiyun provides volunteer management software to IBM, Canon and other companies.
Over the past two years Yiyun has provided its services to more than 20 organizations including Jet Li One Foundation, founded by kung fu movie star Jet Li, Adream China Education Fund, and the YouCheng China Social Entrepreneur Foundation.
Yiyun has also established strong relations with international organizations and has hosted numerous events to cultivate young IT fans or exchange experiences with other IT firms, according to Zhou Li, a co-founder of Yiyun.
Yiyun plans to work with MakeSense, a global IT volunteer network based in France, to host HackSense in December. The event will be a gathering of IT talent from around China aimed at solving charity issues. Companies attending the event are being asked to develop charity apps. Among the proposed apps are an e-commerce platform for disabled artists and an information app for children in rural communities.
One of Wan's passions is stimulating enthusiasm for information technology among young people. By doing this, he hopes to encourage others to follow in his footsteps and use the power of the Internet for good.
Wan's desire to help comes partly from his background. He comes from Jiangxi province, where poverty is rife in many areas. Experience has taught him that with desire there must also be a dose of reality about what can be done.
"You need to balance your capabilities and the interests of people who need your help," he says.
Wan funded the education of poor students in Hunan province during 2006 and 2007. The experience was like putting a drop of water on a desert, he says.
"I wasn't able to solve all of their problems. I funded their education to finish middle school, but after that there was nothing. There are too many children and I cannot help them all," he says.
His experiences have also taught him the dangers of developing dependence on charity. In some areas of China, poor people have become reliant on donations to such an extent that it will be difficult for them to become self-reliant again.
Wan is concerned about the sustainability of charity work in China. "I have a job at IBM China, so I don't take a salary from Yiyun, but most of my staff members are paid employees," he says.
"People may think charity means unpaid work, but I think people should be given a reasonable wage for their work."
Yiyun charges companies that use its on-demand services and is also considering seeking social capital.
"We need them to understand our ambitions because we cannot provide them with short term returns on investment," he says.
Wan's original vision of using the Internet to help charities has come a long way but he has bigger plans in mind. The next step is to provide management software and apps.
"Running a social charity organization is more or less like running a company," he says. "Ordinary people care about transparency, which is a basic issue in charity work. The most important issue is not where the money goes, but how effectively it is used by a charity organization."
Wan hopes Yiyun, like its Chinese meaning, can become a cloud of social benefit which links IT developers, volunteers, companies and organizations together for the greater good.
"In the future, I hope every charity project can share information on the platform so resources will not be wasted and more people can take advantage of the technology we offer," says Wan.
"Charity should be a lifestyle, and I believe with the help of modern technology more people will adopt this lifestyle."
suzhou@chinadaily.com.cn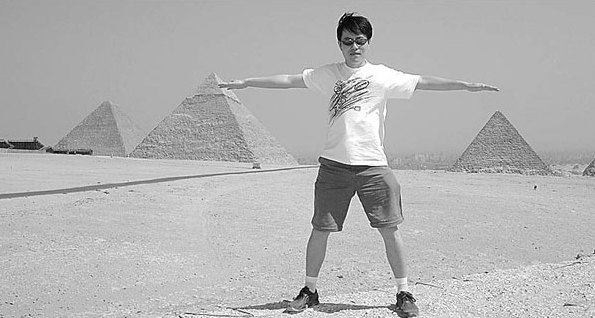 Wan explores and challenges personal horizons by diverting his energy into finding ways to help charities through the advantages of the Internet. Provided to China Daily