Cinematographer, director face charges in Taiwan
A mainland cinematographer and a Taiwan film director may face criminal charges after they boarded a naval vessel in Taiwan without consent from the island's military authorities.
Director Doze Niu and award-winning cinematographer Cao Yu are accused of violating a law that bans people from the mainland from entering military facilities in Taiwan, AFP quoted Taiwan's navy as saying.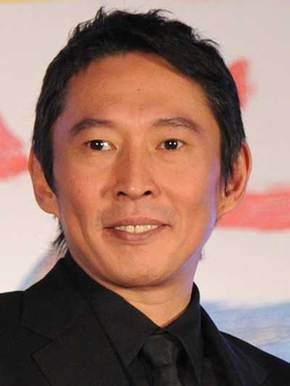 Doze Niu, Film director from Taiwan
Cao, husband of actress Yao Chen, boarded a naval vessel in Kaohsiung on June 1 with the help of Niu.
Niu took Cao to the ship to scout film locations for his upcoming movie, Military Paradise, after Cao presented himself as a Taiwan resident.
Taiwan's military authorities said Cao and Niu had violated the island's regulations and could face up to five years' imprisonment. It also said it will withdraw all assistance to Niu for the movie and would report the case to prosecutors to start a formal investigation.
"I have the opportunity to reflect on what happened," Niu wrote on micro-blogging website Sina Weibo. "Filmmakers often try all means for good movies. ... It is time to reflect. I should appreciate more and respect more."
Zhang Lei, Yao's agent, told China Daily on Thursday that Cao had returned to Beijing a month ago and is now with his wife, who is pregnant.
Yao, 33, rose to fame after her performance in the 2010 TV comedy drama My Own Swordsman. With more than 48 million fans on Sina Weibo, the Chinese version of Twitter, she has been dubbed "queen of micro blogs".
Cao twice won photography awards at Taiwan's Golden Horse movie festival.
Although Cao has returned to Beijing, media reports said he could receive a subpoena from judicial authorities in Taiwan, and that if he refuses to cooperate with the investigation, he may be included in a list of people wanted by Taiwan with a prosecution period as long as 20 years.
If he is included on the list, it is likely he will be prevented from entering Taiwan again, according to media reports.
Li Fei, a researcher on Taiwan affairs at Xiamen University, said although Cao violated Taiwan's law, the legal consequences may not be serious.
"The case can be handled flexibly, as Cao's behavior has not caused serious harm," he said.




Editor's picks