Director David R. Ellis dies in South Africa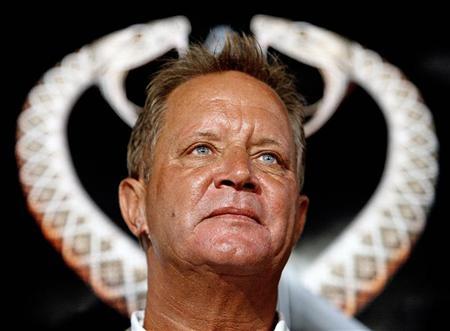 Director David R. Ellis attends the premiere of 'Snakes on a Plane' at the Grauman's Chinese Theatre in Hollywood August 17, 2006. [Photo/Agencies]
David R. Ellis, the child actor and former stuntman who went on to direct gory films including "Snakes on a Plane", has been found dead in a Johannesburg hotel.
Related: Claude Nobs in coma after ski fall
Ellis, 60, was last seen alive in a restaurant on Saturday. His body was discovered in a bathroom by a hotel manager at the weekend. There was no indication of foul play or robbery, police said in a statement on Tuesday.
"It is unknown what was the cause of death," South African police said.
Ellis was in South Africa shooting a movie.
His 2006 film "Snakes on a Plane" about reptiles slithering through a jet inflicting gruesome deaths on passengers spawned numerous parodies, massive internet hoopla and was one of the most heavily hyped films of the North American summer season.
The film's star, Samuel L. Jackson, threatened to quit when the studio considered changing the title, saying he had taken the job based on the name.
"So talented, so kind, such a Good Friend. He'll be missed. Gone too soon!" Jackson tweeted on Tuesday.
Ellis also directed other B-list thrillers including "Shark Night" and "Cellular".
Related: