Madonna upset with Lourdes' hair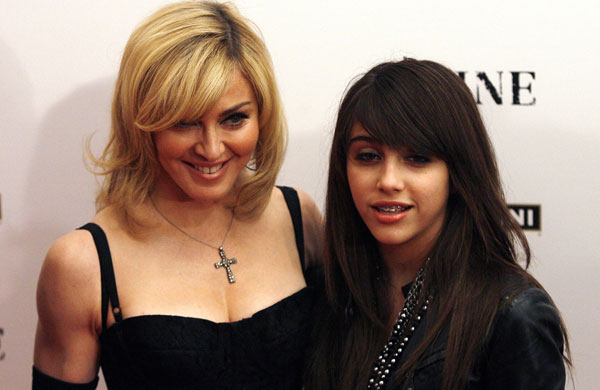 Madonna doesn't like that her daughter Lourdes has shaved her head.
The 53-year-old singer - who is renowned for her ever-changing style - is not always a fan of her 15-year-old offspring's decisions, especially shaving a panel into her hair, but admits she takes fashion advice from the teenager.
She said: "My daughter has a very strong opinion and she knows what she likes. She has a good sense of style and I like the way she dresses. Sometimes we disagree on things. I don't like that she shaves her head, but she likes it.
"Often it's fun to collaborate with her and I can always look at her and say, 'Does this look OK? Is this good? No? Shoes? No? High waisted, low waisted? She's a pretty good judge and very critical."
The 'Girl Gone Wild' hitmaker thinks women should be proud of who they are and what they look like, and never apologise for themselves.
She told Britain's Marie Claire magazine: "I think what makes a woman most beautiful is if she's proud of who she is and the way she looks, if she owns herself and doesn't try to hide things or change things, or make something up that doesn't exist or apologise for who she is or what she looks like."