Cloud computing enters 'golden time' in China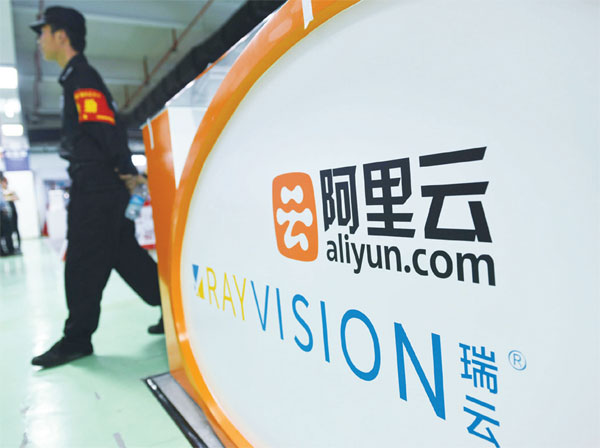 A cloud computing platform jointly created by a genomics organization and Internet firms in Shenzhen is expected to reduce the time for medical workers and researchers to obtain patients' genomic data, thereby rendering medical treatment more efficient.[Photo/Asianewsphoto.com]
With artificial intelligence (AI) booming across the world, cloud computing as its supportive infrastructure enters the "golden time" for development, Economic Information Daily reported on Thursday.
The newspaper said that the wide use of AI cannot happen without cloud computing, which helps improve efficiency hardware usage and avoid idleness and waste of the resources. And this reflects in the price: cloud computing provides the same services for 1 yuan that traditional IT companies offer for 4 yuan.
In July, the State Council, China's cabinet, issued guidelines on AI development, and AI projects and other areas related to AI, such as big data, cloud computing, quantum computing, and brain science, have also been proposed.
The guideline set three stages for AI development by 2030: catch up with the advanced global levels in AI technology and application by 2020, make major breakthroughs in basic theories by 2025, and become a global innovation center in this field by 2030. The total output value of AI industry is expected to exceed 1 trillion yuan ($151.78 billion).
CNBC cited a report from Goldman Sachs earlier last month that the initial benefits of AI are expected to go to China's three large internet companies, Baidu, Alibaba and Tencent (BAT), because they have substantial and unique data sets and have the right size of resources to take advantage of the technology.
Alibaba Cloud, the cloud computing arm of Alibaba Group, announced in June that it plans to open data centers in India and Indonesia, sending its total number of data center locations to 17, which range from Chinese mainland, Australia, Germany, Japan, China's Hong Kong, Singapore, the United Arab Emirates to the United States.
At the same time, Tencent also said in April that Tencent Cloud, its cloud computing arm, will establish five more data centers this year in Silicon Valley, Frankfurt, Mumbai, Seoul and Moscow.
However, Zhong Yuanhe, head of data center of Tencent technical engineering group, said to The Paper in June that the total number of servers in data centers of BAT even misses to catch up a half size of Amazon, whose subsidiary, Amazon Web Services (AWS), provides cloud computing services to businesses.
In addition, lack of recognized standard for these data centers is another concern. Liu Song, vice-president of Alibaba Group, told Economic Information Daily that China could try to establish a standard for building a data center by referring to those of leading international enterprises and requirement of large-scale public cloud computing.